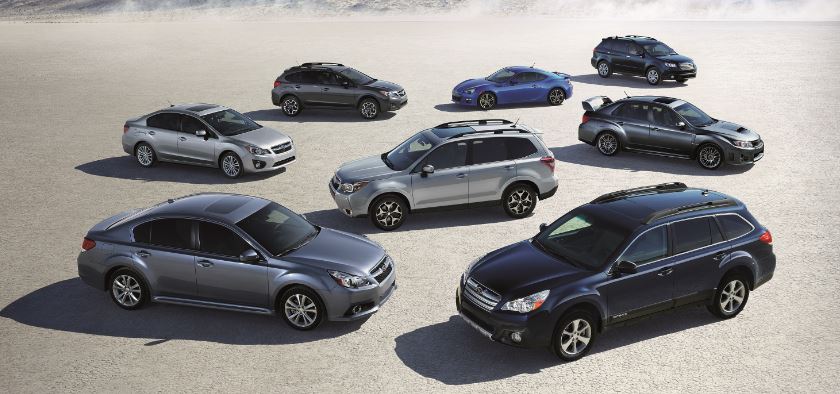 Since the 1950s, Subaru has made vehicles that have captivated customers. Subaru's resolve is "Confidence in Motion," and they have used their resolve to make engineering marvels that you will love. Even with their success, Subaru strives to continue to exceed your expectations by making vehicles you want to try drive. This means that when you buy a Subaru, you are buying into their pursuit of excellence; it also means you'll buy a vehicle you'll love to drive.
2020 Subaru Reviews
2019 Subaru Reviews
Additional Reviews
Here at Lynnes Subaru, we want to make the vehicle buying process simple for you. We understand that with so many resources available, it can make it difficult to find which ones are reputable. This is why we are proud to offer Subaru reviews, so you can learn more about each of Subaru's new models.
These in-depth Subaru reviews examine all the offerings each Subaru vehicle has. By reading these reviews, you'll learn more about horsepower, technological offerings, safety ratings, fuel efficiency, interior and exterior features and style on each model. In turn, this can give you the information you need to make an informed decision. We offer these reviews because we are proud to sell the Subaru brand. Moreover, we also want you to have access to reliable information easily so you can expedite the vehicle buying process.
Your NJ Subaru Dealer of Choice
Lynnes Subaru has proudly served residents of Kearny, Bellville, and Nutley for over 50 years by offering unsurpassed service. Our goal is to make your experience the best we possibly can. We do this with our attentive and friendly service. When you visit us, we won't treat you as a sales statistic. Instead, we treat you the way you deserve by taking the time to learn more about you, understand your needs and pair you with a Subaru that fits your needs and budget. 
To help you with this, we offer a huge selection of new and pre-owned Subaru models at excellent prices. If you are looking for a spacious SUV, you should consider the Subaru Forester. This SUV comes equipped with the 2.0-liter four-cylinder engine to give you the perfect mix of power and efficiency with its 28 highway mpg. Further, this SUV comes with all-wheel-drive making it a perfect vehicle to take on your adventures both on and off-road.
Meanwhile, if you are looking for a vibrant sedan, the Subaru Legacy is the perfect fit. This sedan earns up to 36 miles per gallon on the highway to reduce your trips to the pump. Additionally, with the 6.2-inch touchscreen, you can access your favorite entertainment options with ease.
As you can see, whether you are looking for a bold sedan or a vibrant SUV you'll find what you are looking for with us. Furthermore, our location at 379 Bloomfield Avenue in Bloomfield makes us a perfect destination for residents in and around Montclair to visit.
When you are ready to stop by, we have excellent hours to accommodate your needs. We are open Monday through Friday from 9:00 am until 9:00 pm. On Saturdays, we are open from 9:00 am until 7:00 pm, and we are closed on Sundays. Ultimately, we want to be your New Jersey Subaru dealership of choice. If you are ready to experience our unique approach to service, be certain to visit us today!