If you're a driver looking for a sporty sedan with great features, you may be considering either the 2019 Subaru Impreza or the Mazda3. At Lynnes Subaru, we want to show drivers in the Bloomfield, Montclair, and East Hanover areas what these compact sedans have to offer.
Read more to learn what makes these compact vehicles powerful and versatile.
Subaru Impreza and Mazda3: Efficient Performance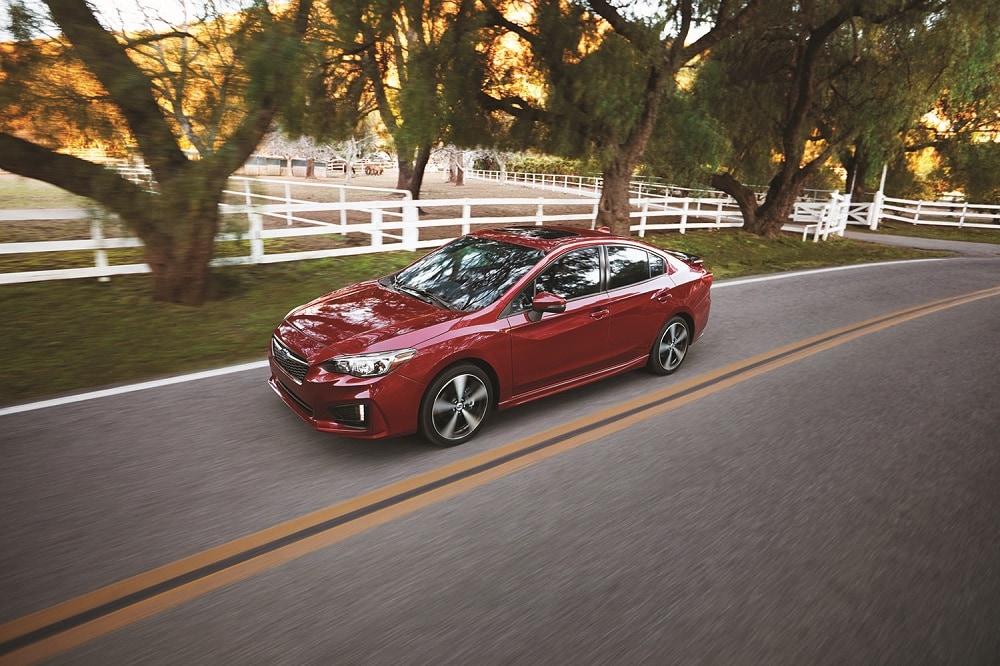 Drivers seeking a sporty and compact vehicle will likely find themselves looking for a vehicle that offers high fuel-efficiency. Between the 2019 Subaru Impreza and the Mazda3, you will find high fuel-efficiency between both these vehicles that will help you avoid the pump.
The Mazda3 offers an EPA-estimated 28 city MPG and 37 highway MPG for its base trim model. You'll find great gas mileage whether you're cruising through the city or just going on a long car ride with this sleek sedan.
On the Subaru Impreza, however, you'll find an EPA-estimated 28 city MPG and 38 highway MPG. This sedan is more versatile, capable of good fuel economy in both crowded streets and on long drives. Drivers looking for a car capable of longer distances may want to look to the Subaru Impreza.
Improved Handling
Both these vehicles offer great handling that will make driving in any scenario comfortable and responsive. Looking to the Mazda3 we see the standard G-Vectoring Control feature. This system subtly reduces your engine's power output during turns to enhance turning responsiveness. The Mazda3 is well-designed for driving in cities with lots of turns.
However, reliable handling is a focus in the Subaru Impreza where we see standard all-wheel drive (AWD). The Subaru Impreza is designed for versatility, and with the AWD drivetrain, you can move through snow or rain with ease.
Safety Features Overview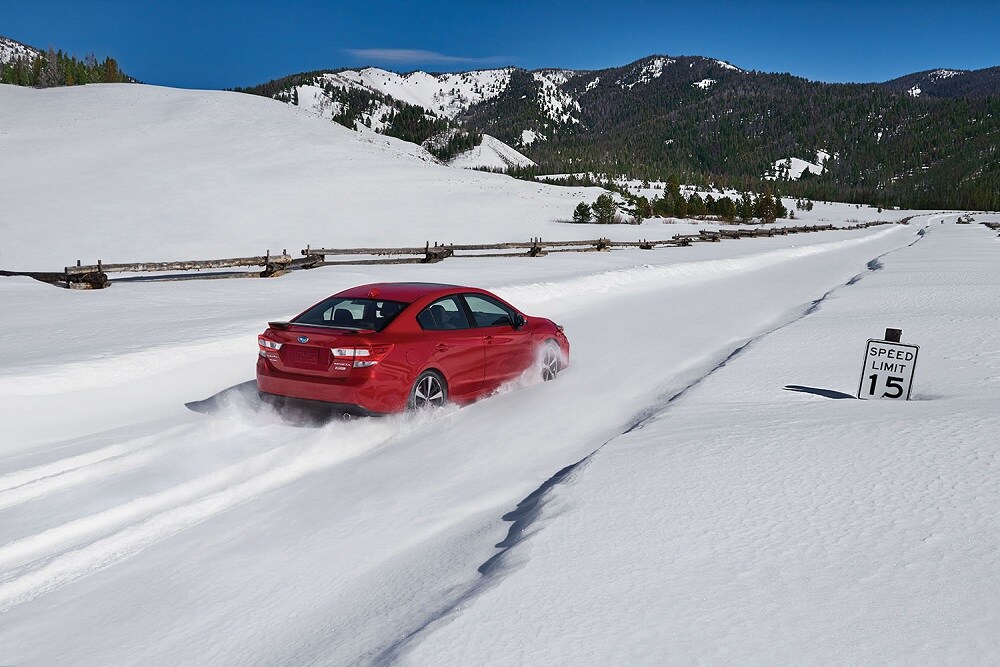 Both these vehicles offer great available safety features that are designed to keep you out of collisions in the first place. You will find features like Blind-Spot Detection, that will notify you of vehicles riding in your blind spot, so you don't change lanes into them.
In addition, the 2019 Subaru Impreza offers Incline Start Assist. This system alters the powertrain and the drivetrain to divert power output toward gaining traction. Drivers will find it easier getting up hills in the rain inside this reliable sedan.
The difference between these vehicles and the advantage that the Subaru Impreza has over the Mazda3 lies in the versatility that the Impreza has to offer. You will be able to drive with ease through the city and still be able to handle harsh weather with the Subaru Impreza.
Subaru Impreza or Mazda3: Which is for You?
While the Mazda3 and the Subaru Impreza are great vehicles, the Impreza is more designed for handling whatever life has to throw at you. At Lynnes Subaru, we want drivers in the Bloomfield, Montclair, and East Hanover areas to find the most reliable and versatile vehicles for them.
If you want to try out the new Subaru Impreza, schedule a test drive with us online or over the phone today!