Small crossovers are becoming a more popular choice as fuel prices continue to rise and consumers demand more cargo room and greater fuel economy in a value vehicle. For less than $30,000 you can purchase a vehicle that meets all of these needs plus some. The Subaru Forester has won more awards than any other vehicle in its class, and comes with a slightly lower price tag than the Honda CRV. Both the Subaru Forester and the Honda CRV are reliable and stylish utility vehicles, but there are important differences between the two.
Standard Features on Both Vehicles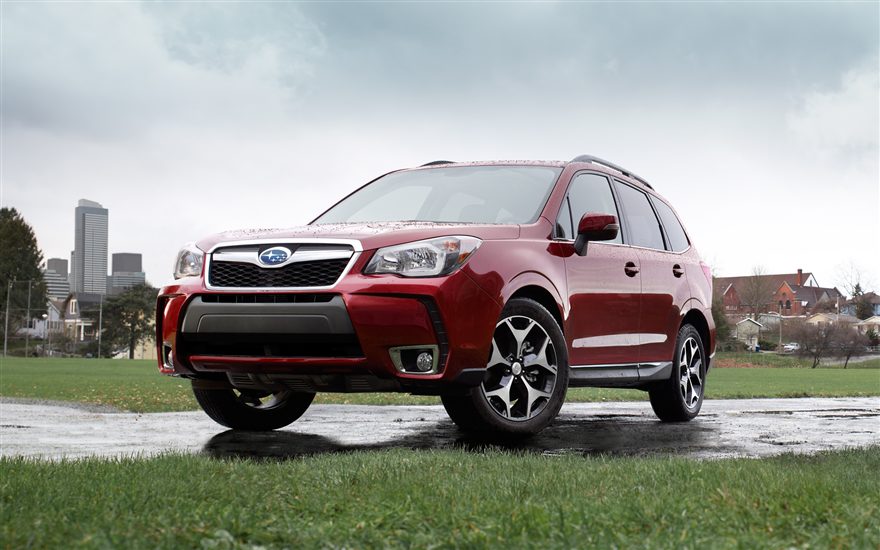 Both the Honda CRV and Subaru Forester feature a rear vision camera for safety, Bluetooth connectivity, power windows, locks and mirrors, audio controls on the steering wheel for easy access, a 1,500 pound towing capacity, and a 3 year, 36,000 mile comprehensive warranty and a 5/60 powertrain warranty.
Both cars also feature a brake override system, anti-lock brakes with brake assist, and vehicle stability control to help drivers avoid skidding. These features all increase the safety of the vehicles, and come standard.
Dimensions: Subaru Forester vs. Honda CRV
The Honda CRV is one inch wider than the Subaru Forester, but the Forester is about two inches longer than the CRV. The Forester is also three inches taller than the CRV and has a ground clearance two inches higher than the CRV making it easier to handle in the snow and in off road driving. The CRV has more volume than the Forester; however, the Forester is taller and has more head room. The Forester also has about one cubic foot more passenger room than the CRV, making it slightly roomier.
Engine and Fuel Economy: Subaru Forester vs. Honda CRV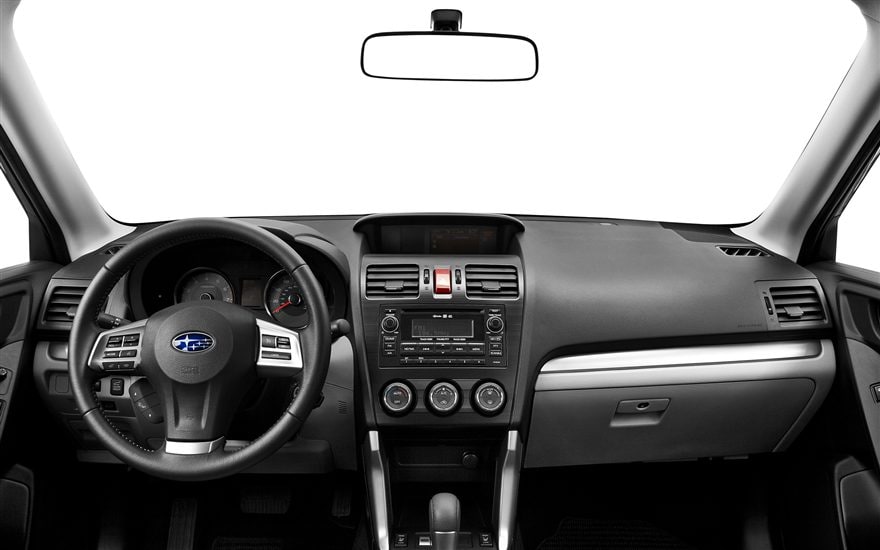 The Honda CRV comes standard with an engine that is slightly more powerful than the Subaru Forester, boasting 185 horsepower to the Forester's 170 horsepower. The Forester does have an optional turbo available whereas the CRV has no power boost option.
Despite having all wheel drive the Forester still sports better fuel economy than the CRV even while in two wheel drive. The Forester has a continuously variable auto transmission which allows it to utilize fuel more efficiently. The Forester gets 24 mpg city/32 mpg highway with all wheel drive. The CRV gets 22 mpg city/30 mpg highway in all-wheel drive, and 23 mpg city/31 mpg highway in front wheel drive.
Safety and Visibility
The Forester has the same six airbags as the CRV as well as an additional knee airbag. The Forester "Aces" crash test performed by the Insurance Institute for Highway Safety whereas the CRV performs only "marginally" in the same crash tests.
Outward visibility is an important aspect of driving safely. The Forester has taller and wider rear windows as well as an additional front partition window which allows greater visibility for drivers compared to the CRV.
Though the power moonroof may not have a safety aspect to it, the Forester's moonroof is larger and square, instead of narrow like the CRV's, which is a perk that consumers enjoy.
Lynnes Subaru is a premier NJ Subaru dealer serving Bloomfield, Montclair, Bellville, Kearny and Nutley. They are located at 379 Bloomfield Avenue,Bloomfield, New Jersey 07003. You are invited to browse our extensive inventory of both new and used Subaru automobiles Monday through Friday 9am until 9pm or Saturdays 9am until 7pm. Lynnes Subaru has a broad inventory of brand new Subarus such as the 2015 Subaru Forester, Impreza, BRZ and more! We look forward to uniting you with your new Subaru.