Did you know that "belle ville" means "beautiful town" in French? It's actually quite an accurate name for the township of Belleville, NJ. This town has a lot to offer, and it's the home of several notable individuals, like Frankie Valli of the Four Seasons and Gerard Way of My Chemical Romance. Getting around this town is difficult if you don't have a reliable vehicle, but don't worry; that's where we come in.
Lynnes Subaru at Your Service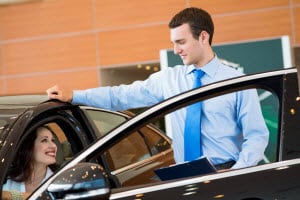 When you're looking to explore the sights of Belleville, you'll need a reliable and efficient car to get you around. Luckily, our Subaru dealership is near Belleville. Actually, it's less than four miles away! Even though we're practically neighbors, you don't have to make the short trip just to see what we have to offer.
Our entire Subaru lineup can be found on our website. You can casually browse our inventory while sitting on your couch and watching TV. To help make your search quicker and more efficient, use the filters. Everything that you're looking for in your next car will be conveniently listed for you.
As a Subaru dealer near Belleville, we understand that buying a new car is a major decision that can't be taken lightly. We want you to know exactly what you're getting. That's why we have free research tools for you to use to help make your decisions easier. Our vehicle reviews showcase our lineup and what they have to offer. Whether you're looking for the sporty Subaru BRZ, the accommodating Subaru Legacy or the always reliable Subaru Outback, you can learn all about them.
Expert Staff & Speedy Service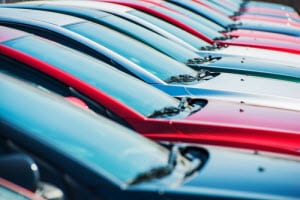 After you've read a few of our reviews, you'll want to stop by Lynnes Subaru to get a glimpse of your preferred models. When you arrive, a member of our helpful and friendly sales team will greet you and show you around. They'll answer any questions that you have and they'll go over the Subaru trim levels and packages. When you come to a decision, you'll be set up with a test drive so you can see how your favorite model handles on the open road.
When you're a member of the Lynnes Subaru family, we want you to know that our Service Center is here to help you keep your Subaru vehicle up to speed on its recommended maintenance. Our shop is equipped with state-of-the-art tools that our technicians use to help find any problems with your vehicle and find a long-lasting solution. They'll roll their sleeves up and work tirelessly to make sure that your vehicle performs at its best for many years.
Directions to Your Belleville, NJ Subaru Dealership
You can conveniently find Lynnes Subaru at 379 Bloomfield Ave in Bloomfield, NJ. Getting to our Subaru dealership from Belleville is really easy. Head north on Washington Ave and make a left when you reach Joralemon St. Turn left on Cedar Hill Ave and turn right on Belleville Ave. Make a quick right on S Franklin Ave and a right on Mill St. Make a left on Harrison St, then a right onto Newark Ave. When you reach Bloomfield Ave, make a left and you'll see our dealership on the left.
At Lynnes Subaru, we're happy to help drivers like you from Belleville find a vehicle that's right for you.