Bloomfield, Clifton, and Montclair, NJ, are vibrant, exciting, and eclectic cities with friendly residents to boot, and the crossover vehicle to match this outgoing area is the Subaru Crosstrek. Whether you're embarking on a hiking or camping adventure or heading to see your favorite band at Wellmont Theater, the Subaru Crosstrek will take you there in style.
To keep your Subaru Crosstrek running like new, following the Subaru recommended maintenance schedule is imperative. Following the maintenance schedule not only keeps your new Crosstrek in tip-top shape, it will also save you money in the long run by preventing costly breakdowns.
Subaru Crosstrek 1,000-Mile Maintenance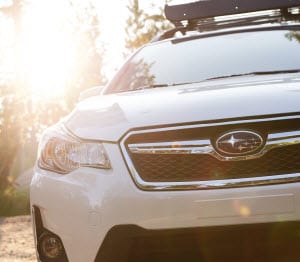 Subaru recommends breaking in a new engine. This is the wearing-in period for the engine, transitioning it from the factory floor to everyday use.
To break in your new Crosstrek engine, Subaru recommends doing the following:
      
Drive calmly for these first 1,000 miles and vary the type of driving (city, highway, fast, slow, etc.)
          
Avoid hard starts and stops.
          
Always note the cold-engine light (on the dash, shows up as a blue engine icon) and let the engine warm up before you go.
          
Keep the RPMs under 4,000.
Subaru Crosstrek 3,500- to 7,500-Mile Maintenance
Your new Subaru Crosstrek should get its first oil change somewhere between 3,500 and 7,500 miles. When exactly the first oil and filter change is due depends on usage and typical driving habits. If you drive in severe conditions (extreme hot or cold, short distances, etc.), you should perform periodic maintenance sooner.
Routine Periodic Maintenance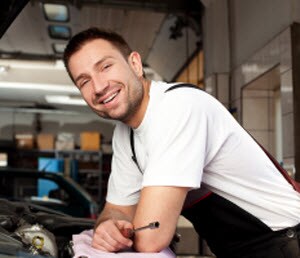 Once you've completed your first oil change, you aren't in the clear. There's routine, periodic maintenance required to keep your Crosstrek running like new. In addition to the engine oil and filter changes, every six months you'll want to have the tires on your Crosstrek rotated and the tire tread checked.
Depending on how you drive (extreme heat or cold, short distances, etc.), you should perform checks sooner at six months instead of 12 months. For these checks you should look at and replace as necessary the following:
      
Transmission fluid
          
Suspension ball joints
          
Steering system
          
Axle and suspension
          
Brake lines, cables, pads, rotors, drums, and linings
          
Cruise control vacuum hoses
          
Exhaust system
          
Differential oil 2
          
Drive shaft boots
Schedule Service at Lynnes Subaru
You don't have to perform this periodic maintenance in your own garage. And besides, you should spend your weekends doing things you enjoy: hiking or camping or catching the new exhibit at the Montclair Art Center. Yes, keeping up with the recommended maintenance for your Subaru Crosstrek is important, but don't go at it alone.
Go to a certified Subaru dealer to have the maintenance performed. This gives you the peace of mind you need, knowing that the mechanics working on your Subaru are expertly trained, all parts used meet Subaru standards, and a thorough, multi-point inspection is completed every time.
The professionally trained Subaru mechanics at Lynnes Subaru are ready to take the best care with your car, preventing breakdowns and keeping you doing all of the things you enjoy. Contact Lynnes Subaru today to schedule your routine maintenance checkup.