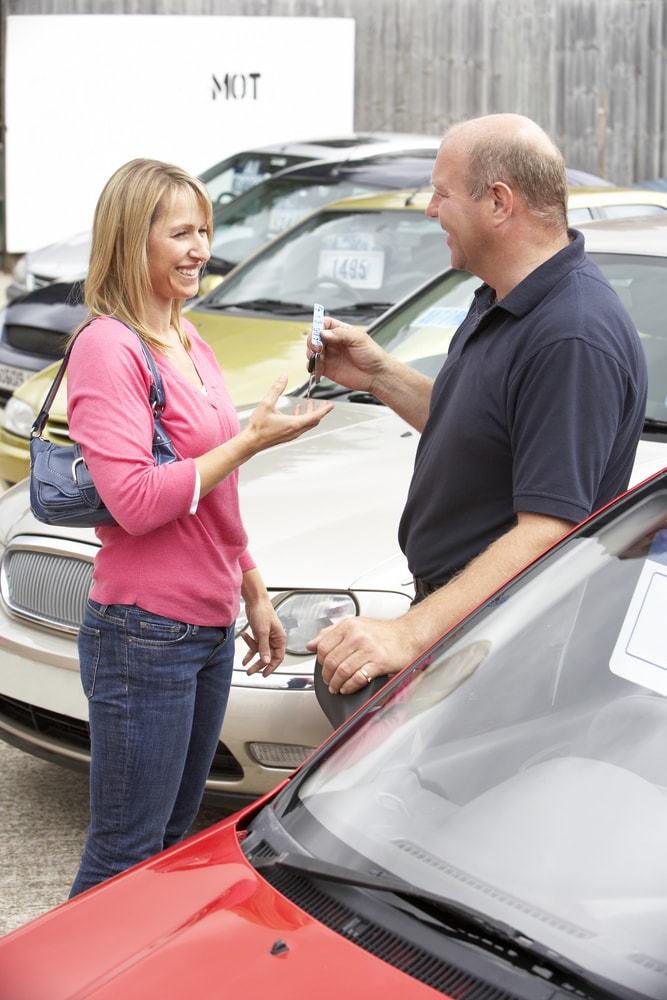 Buying a car is a journey whether you're buying used, certified pre-owned, or brand spankin' new. And there are plenty of things to consider like standard features, price, and resale value. So you've finished your research and settled on buying a used car. Great choice! Now what do you need to get to the finish line? Here's a short guide to buying a used Subaru to help you on your journey! 
Set a Budget to Buy a Used Subaru
Buying a car is not a race, even though sometimes it might feel like you need a car yesterday so you have to hurry up today. When it comes to setting a budget, you really need to take your time to hash out a plan. The last thing you want is to spend all this time researching, contemplating, and then ending up with a car payment you can't afford or maintenance or repairs you don't have the money for. When you're adding in car expenses to your regular budget, be sure to consider all of the costs to owning a car including gas, insurance, regular maintenance, car washes, and accessories. 
Decide What Used Subaru Model is Best for You
This is a question of size, capability, passenger capacity, cargo storage needs, and park ability. This vastly depends on how you plan to use your new Subaru vehicle. For example, many Subaru vehicles come standard with All Wheel Drive which means they'll be perfect for all of the unpredictable weather in Montclair, Bloomfield, and Clifton. But you'll want a vehicle that's easy to park, like the 2016 Subaru Legacy if you spend a lot of time in Clifton, since parking can be hard to come by. Whereas if you're parking in your own driveway in Montclair, this might not be an issue with the 2016 Subaru Forester. Be sure to consider all of your needs before you start looking at vehicles so you have a baseline of what to look for. 
Research Subaru Reviews
Although all of the steps in this process are super important, this is probably one of the most important because this is where you'll likely make your decision. Most buyers have already made up their mind when they get to the dealership which means the research portion of your journey is where the magic happens. As you're looking be sure to stay within the guidelines you set for yourself in step #3. Check out Subaru vehicle comparisons and Subaru vehicle reviews and see how your major contenders match up. Consider the age and history of the vehicle so you know what you'll need in terms of maintenance and repairs going forward. When it comes down to it, don't sweat the small stuff. There are plenty of models out there, so you'll most likely be able to find the color and options you want in your used car. 
Test Drive Time!
This is the final step in the decision process. So be sure to make it count! During the test drive, be sure to ask for a car that fits closest to what you actually want to buy-with all the same features you want from transmission to entertainment system. You want to really get a feel for what you want to buy. At Lynnes Subaru, we have a Car Finder program so if you don't see the vehicle you're looking for in our inventory-don't sweat it! We can find you some options and then you can take them for a test drive. 
When you are ready to take your highest contenders for a test drive, visit the professionals at Lynnes Subaru. We're your local Subaru dealer conveniently located at 379 Bloomfield Avenue in Bloomfield, New Jersey. We have a huge inventory of used and certified pre-owned Subaru vehicles and we'd be more than happy to help you on your car buying journey. Give us a call at (888) 442-4985 or stop by our showroom today!