Trading in your used vehicle is the best way to save big bucks on your next vehicle purchase. But do you know how to set the process in motion?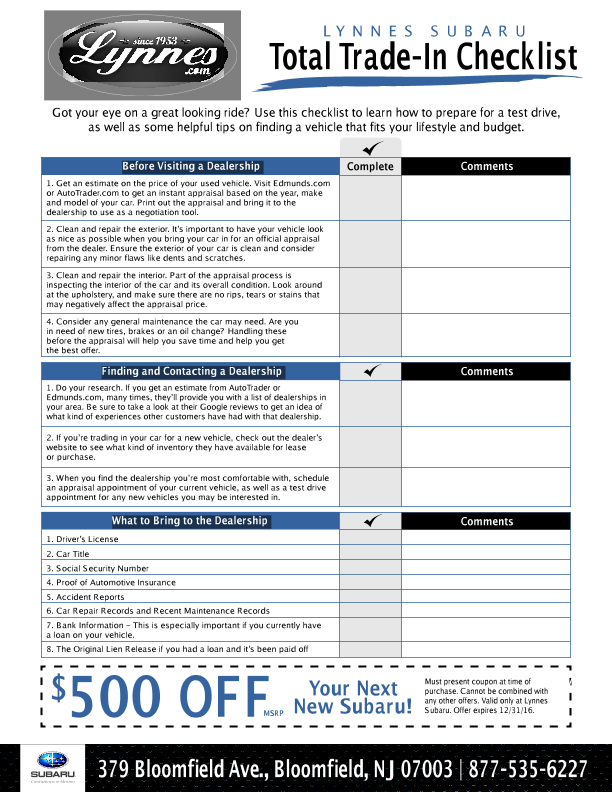 With this FREE Total Trade-In Checklist, we'll let you in on some of the industry secrets to make the trade-in
In this guide, we'll take you through some of the fundamental steps of trading in a used car, including: process easier, quicker, and more rewarding for you.
Where to get an estimate before heading to the dealership 
How to prepare your vehicle for the trade-in
What to bring to the dealership to make the trade
You'll also get an exclusive deal just for downloading this guide:$500 off the MSRP of your next new Subaru at Lynnes Subaru! Take advantage of this free checklist and your exclusive coupon by filling out your information in the form to the right and clicking Download. It's that easy!