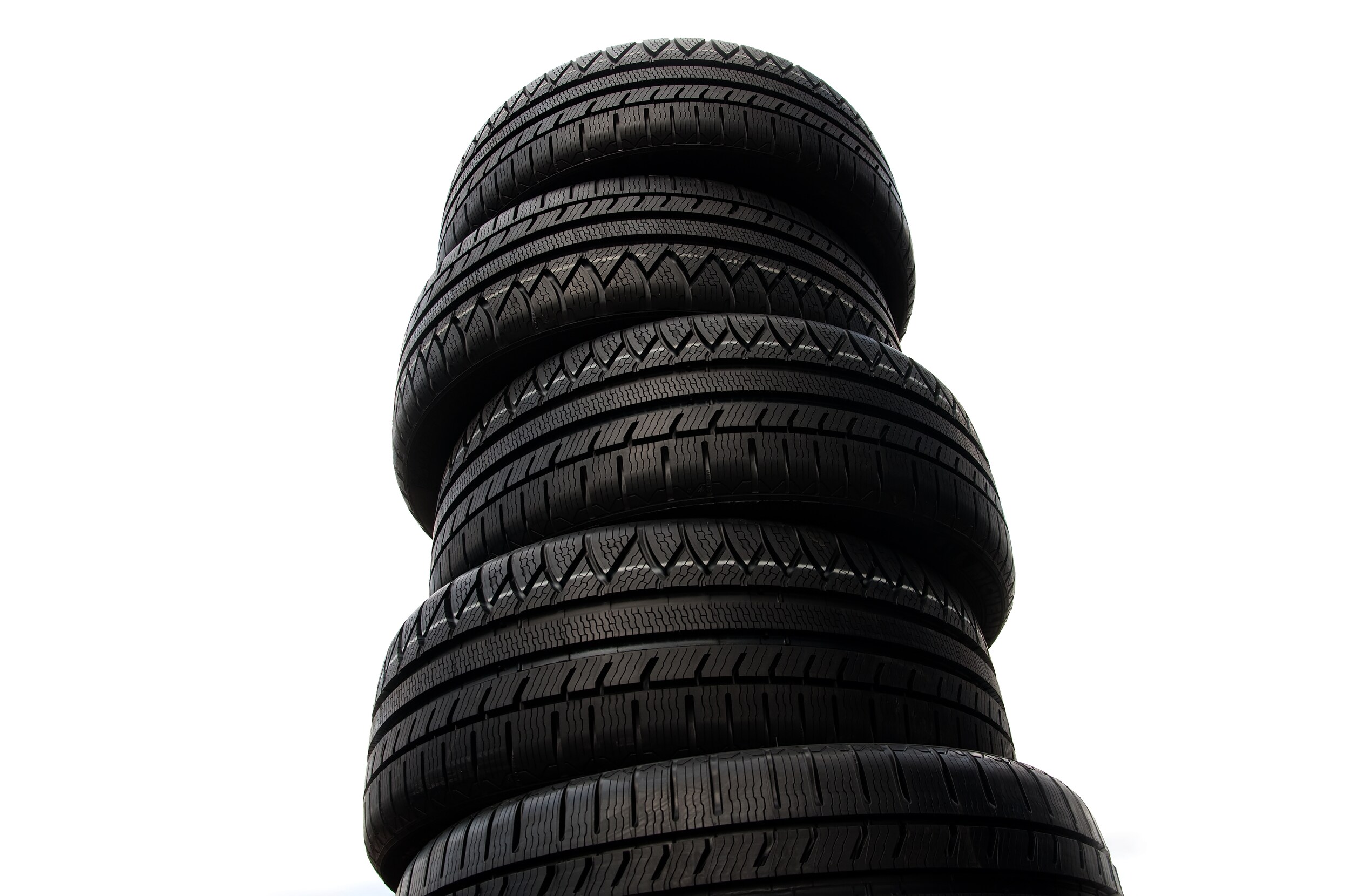 There are a few necessary components of your vehicle. Your tires are one of those. To keep your Subaru in tip top shape, you'll want to get your tires checked regularly as part of your regularly scheduled maintenance's at Lynnes Subaru in Bloomfield. 
To make sure your Subaru is safe for your family and ready for all of your adventures around Nutley, Clifton, or Bloomfield, you'll want to keep up with a few regular services including the following: 
Tire Rotation allows the tires to wear evenly. They won't be as likely to cause misalignment in your wheels. Also, getting regular tire rotations will help keep your tires healthy over the long run. We'll be able to check your alignment at this time as well, ensuring that everything is in the best condition to move forward. 
Wheel Alignment is the incremental change in direction of your wheels. When you bump a curve, hit a pothole, or just ride on rough terrain, your wheels can come out of alignment. When this happens, your tires won't wear evenly. This might cause drifting or pulling while driving straight. Not only can a misalignment cause uneven tire change, but when your tires don't wear evenly, it can affect your alignment. Getting them checked often is the key to good health.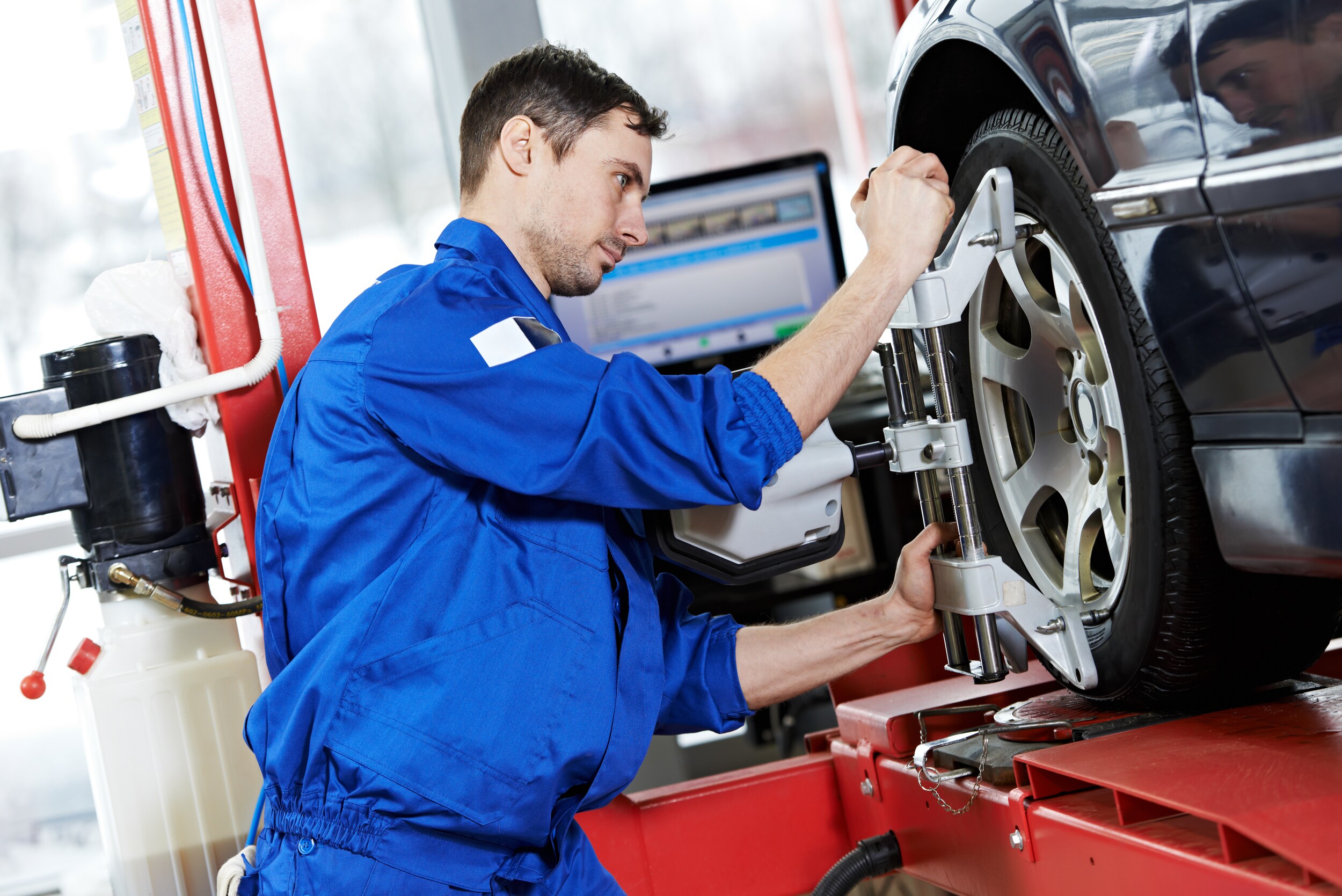 Additional Resources
Winter Tires vs All Season Tires
How Often Should You Rotate Your Tires?
Tire Replacement is necessary when your tires wear out. This is a natural progression since so many parts of the tire get damaged over time, some of which are just unavoidable wear and tear.
There are a few signs that it's time to replace your tires that we'll check for when you come in to Lynnes Subaru, including the following: 
Maintaining the tire Air Pressure is necessary to maintain the overall health of your tires. This will help prevent strain on the sidewall which can cause serious damage to your tires.

 
Tire Tread should be greater than 1/16th of an inch. Check your owner's manual to be sure of the suggested tread level for your tires. Many tires have an indicator line which shows you that the tread is worn down. Tires at this point are considered "bald," and driving on them can cause you to slip more easily because you have less traction. 
Tire Sidewalls can get swollen, blistered, and cracked over time from driving on incorrect air pressure and just natural wear and tear. It's important to get tires replaced if your tires have any of these symptoms. They could lead to tire failure. Sidewalls should look the same all the way around, and should not have any blemishes.

 
At Lynnes Subaru, we take care of our customers the same we take care of our family. We've been doing this for the past 50 years, and we don't plan on stopping any time soon. When you choose Lynnes for your tire maintenance, we'll make sure your tires are in their best condition.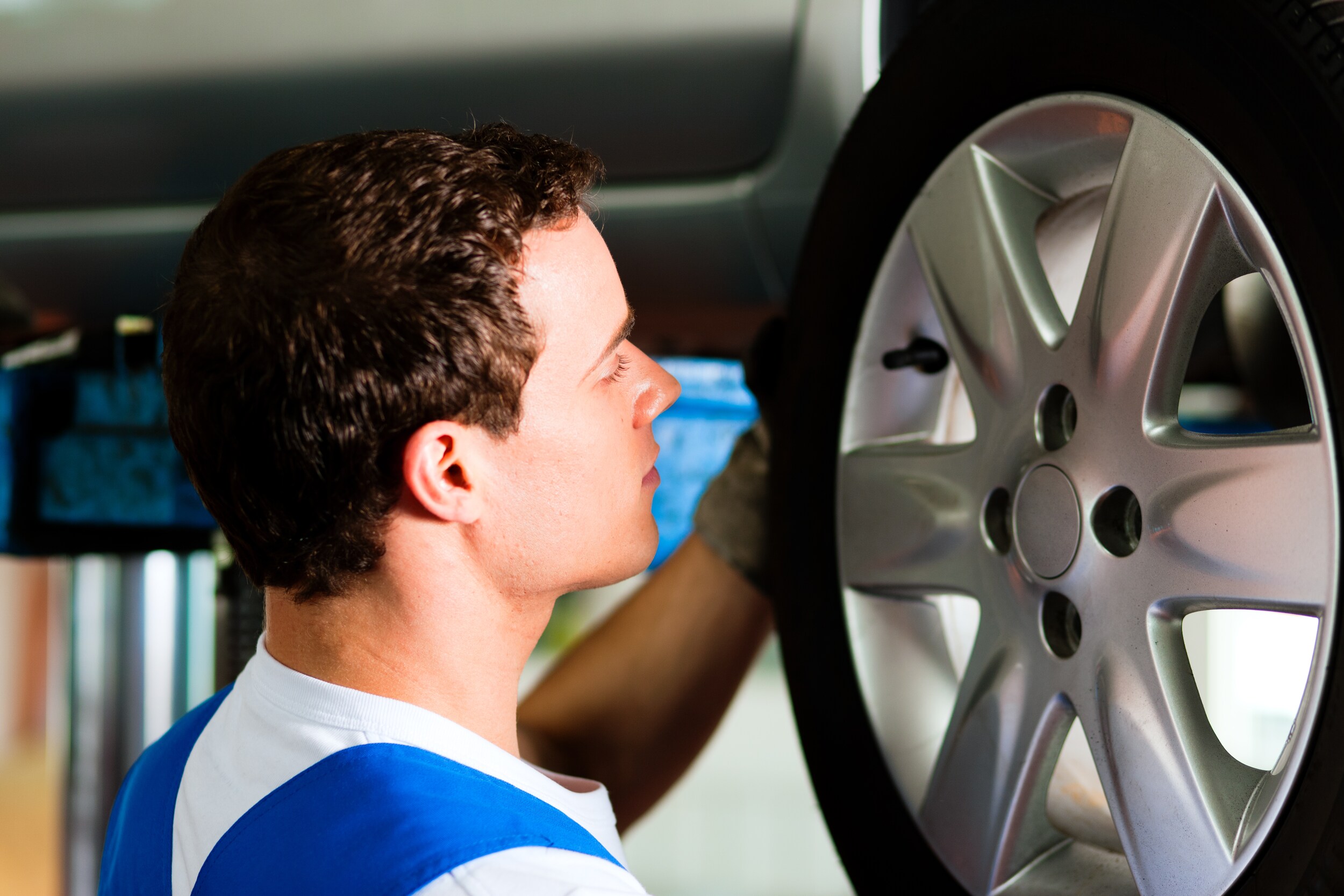 You can rest assured that we've got your back. Our service department in Bloomfield is convenient to the surrounding areas including Clifton, Nutley, and Bloomfield. Our service department is open Monday through Friday from 7:30 A.M. to 6:00 P.M. and Saturday from 7:30 A.M. to 4:00 P.M. Schedule Subaru service online today, or give our service department a call at 888.867.4032.