Schedule Service Express Service Service Specials
Synthetic vs Conventional Oil- We have all been there.  It's Saturday morning and you need an oil change. You're local standing in your local Bloomfield NJ auto department store shopping for oil. In one hand you hold a bottle of conventional oil; in the other, synthetic.  Which one do you choose?  Do you go by price?  Do you go by the brand you recognize most?  The first thing you should do is put both bottles down, head back to your car, open your glove box, and find out what your owner's manual suggests.  Your owner's manual will provide the manufacturer recommendation which is the perfect choice for your car.
Conventional Oil: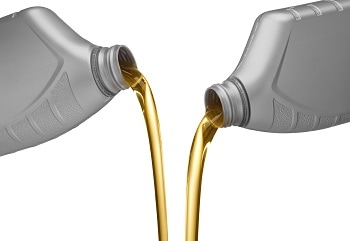 Conventional oil (sometimes referred to as "dino oil") is the most commonly used motor oil.  It is refined and posses a number additives that protect your engine. These additives provide proper heat tolerance and breakdown resistance that every engine requires. Conventional oil is virtually inexpensive and sometimes is unfairly considered as the less effective oil.  Although it is true that conventional oil requires more frequent oil change,s it is also true that it is recommended by professional mechanics all over the world.
What type of car benefit from conventional oil?
Conventional oil should be used for most older engines because of its denser molecular structure. Older engines tend to have larger gaps between parts and using a thicker oil will prevent leaks. Drivers who do not have added strain on their vehicle can benefit from conventional oil as well.  Added strain can include spending significant time in stop and go traffic, exposure to extreme heat or cold, or using the vehicle for towing.
Synthetic oil: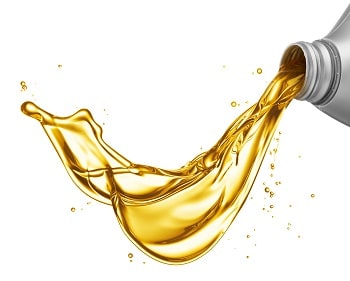 Synthetic oil was created over a hundred years ago by scientists; however, it has only been used extensively in the automotive industry in the past 25 years.  Today, more and more auto manufacturer's recommend synthetic oil for their vehicles. It is a manufactured oil that takes significantly longer to break down than traditional oils, so engines can go further without an oil change. It works as a better lubricant in extreme temperatures as conventional oil.
So...why don't we just use synthetic oil for every engine?
Synthetic oils are very expensive and have a smaller molecular structure than traditional oils. If you have an older engine synthetic oil can seep through gaps and create leaks. Many drivers have complained that their older engines became much louder when using synthetic oil.
Synthetic vs Contentional - Need Additional Information?
Need an oil change. Contact the service pros at Lynnes Subaru, conveniently located at 379 Bloomfield Ave, NJ 07003. The pros at Lynnes Subaru will be able to help you decide whether synthetic or conventional oil is perfect for your vehicle.