It's easy to forget the importance of regular vehicle maintenance, but changing the oil is one of the simplest, most essential ways to enhance your Subaru vehicle's performance and increase its lifespan. While the general recommendation is that you should change your oil every 3,000 miles, newer vehicles can keep the oil churning for 5,000 to 7,000 miles.
With such a wide range of recommended mileages, how do you know the ideal time for an oil change? The easiest way is to look for these five signs that the oil in your Subaru has gonhe bad created by Lynnes Subaru. Understanding these signs is a good way to keep up with your oil service and help your Subaru perform at its best on the roads of Bloomfield, Montclair, and Clifton.

The Oil Is Black and Gritty
New oil is the color of honey, but after just a few weeks of use, it begins to turn dark. This color change is acceptable, but as soon as you see particles mixed in with that darker-colored oil, it's time for an oil change. These particles can get stuck in your engine and overwhelm your oil filter, which will result in clogging and unnecessary buildup. Have your oil changed before this becomes a problem.
The Engine Runs Loudly
Oil is an engine lubricant, preventing parts from grinding against one another. The dry friction of the constantly moving parts gives off a metallic grinding sound. If your engine begins to run louder and makes abnormal and unpleasant noises, don't delay that oil change any longer or your Subaru could suffer serious consequences.
You Can't Recall the Last Time Your Subaru Had an Oil Change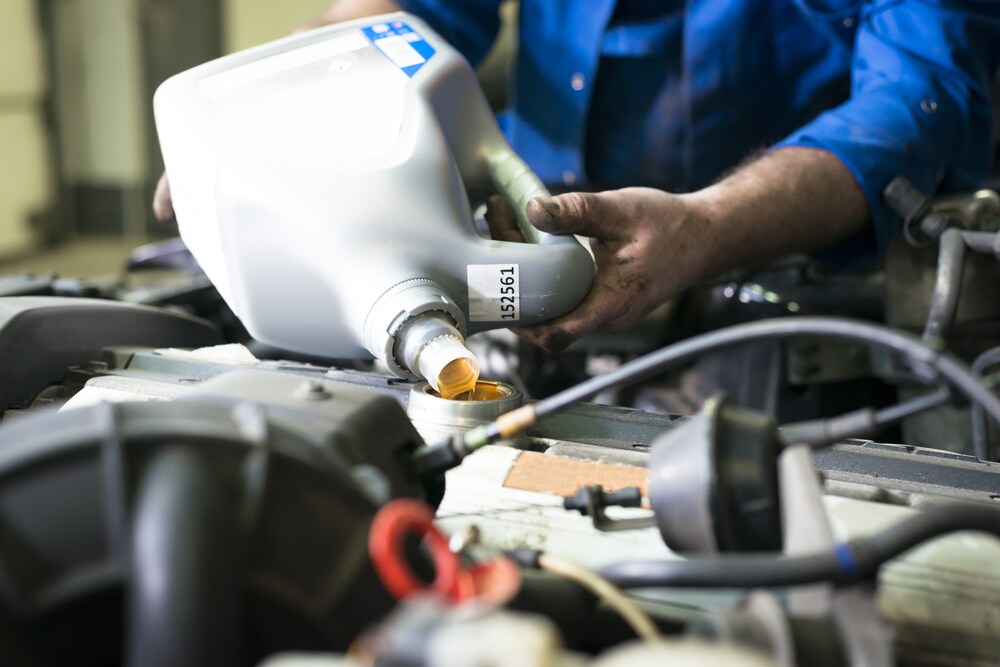 It's important to establish a predictable oil change schedule. If you can't remember when you last took your Subaru for service, have the fluids swapped out and make a note of it somewhere. Write change oil on the calendar three months from today's date or set an alarm on your phone to remind you when it's time to change it again. Keeping up with your oil service is crucial for the overall health and well-being of your Subaru.
Depending on where you take your Subaru, the automotive technician may put a sticker on your windshield with the date and your car's mileage, along with a recommended date to have the oil changed again. This serves as a strategically placed reminder, since you probably only think about having routine maintenance when you're in your car.
Low Oil Level
It's ideal to lift the hood and check your oil level every month or two when you fill up on gas. If the oil level has dropped below the recommended level since the last time you checked, it could be a sign that the oil needs to be changed, especially if you drive a high-mileage Subaru. After all, engines slowly burn through motor oil, so a low level could indicate the engine lubricant has been in service for quite a while.
Depending on which model Subaru you have, a low oil indicator light will illuminate. If this happens, then you should schedule an oil change as soon as possible.
The Check Engine Light Comes On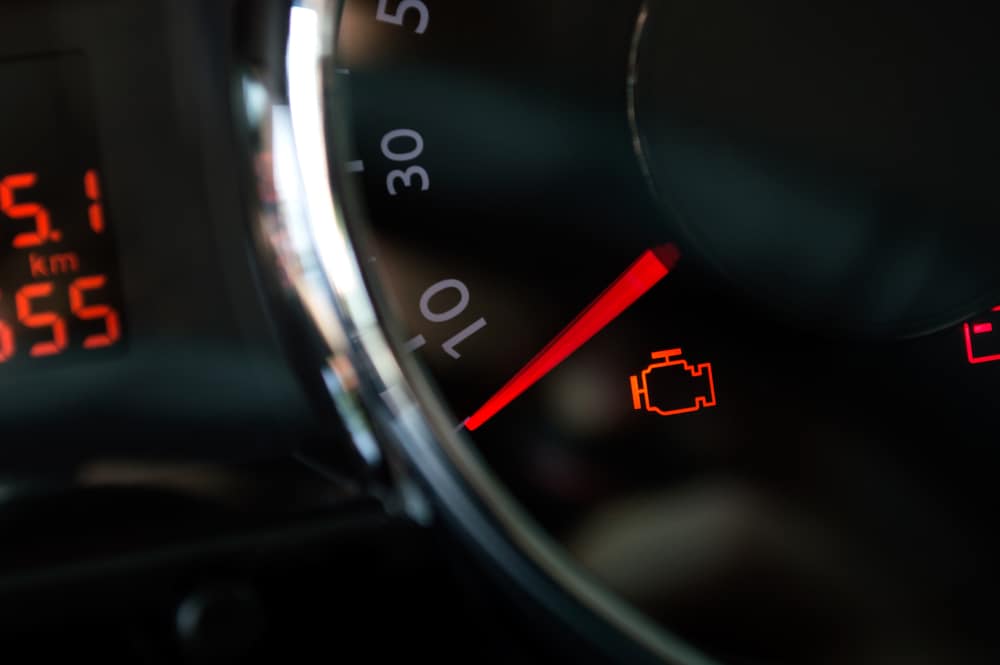 The oil gauge or check engine light could pop on if something is wrong with the engine lubricant. Before you waste your time checking other more complicated parts of the engine, start with the dipstick. You may simply be low on oil.
If this trend continues, take your Subaru not just for an oil change, but also to check for an oil hose leak. A leaky hose will cause your oil to drain rapidly, so staying on top of maintenance is key to catching a problem like this early, so it doesn't create serious complications down the line.
Oil Change Q & A
To help you understand even more about oil changes, we've created this collection of commonly asked questions from drivers across the area. Let's take a look at these inquiries, so that you'll arrive at your next Subaru oil replacement appointment fully informed about every step of the process.
How Many Miles Can I Log Between Oil Changes?
For the most part, your Subaru needs an oil change every 5,000 to 7,000 miles. However, if you tend to travel under more extreme circumstances, you may want to consider having an oil replacement more frequently.
No matter if you're driving in tropical or frigid climates, or you like to tow lots of hefty cargo, more intense driving scenarios cause your vehicle to work harder.
Because your automobile is using more engine power to fuel your journeys, it's likely that the oil inside your motor will be used up more quickly. That's why it's a good idea to consult a trusted automotive professional to see how often they recommend you to schedule oil changes for your Subaru.
What Happens During an Oil Change?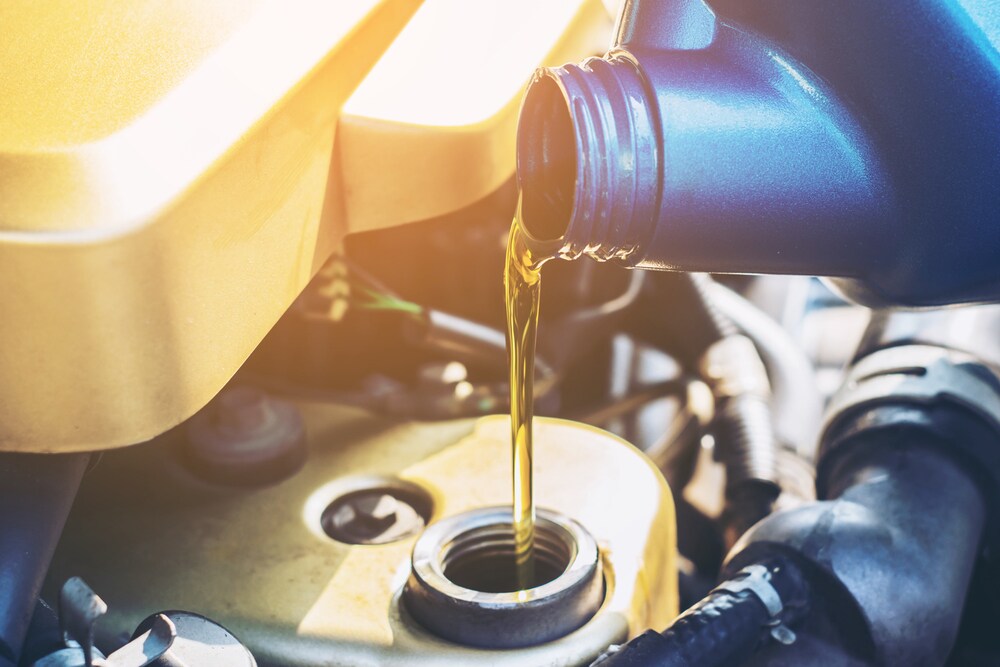 Looking for some insight on what goes on during your car's oil replacement? Well, first, our skilled mechanics empty out the old, dirty oil inside your engine. Then, your motor is refilled with high-quality, fresh engine oil so that your vehicle has enough lubrication to perform at its best.
Depending on the service center you visit, it's possible that the technician will also replace the oil filter, so that excess debris and dirt will be kept away from your engine oil. By doing so, we ensure that the oil stays healthy and clean for as long as possible.
Can I Switch Brands of Oil Between Appointments?
Your car's performance is essential. So, if you aren't entirely sure if you're using the correct engine oil or think a different type of oil is better for your vehicle, feel free to change the oil at any time.
However, it's important to note that the oil you use must be the right viscosity grade and engine oil specifications for your automobile. To find out what type of oil your car needs, all you have to do is check your Owner's Manual or consult one of our automotive professionals.
Plus, the knowledgeable technicians at our state-of-the-art facility may have suggestions on engine oil that will enhance the already-stalwart performance of your ride. That way, you can continue to soar down the highway inside a vehicle that's capable of churning out impressive performance.
What Are the Different Types of Engine Oil?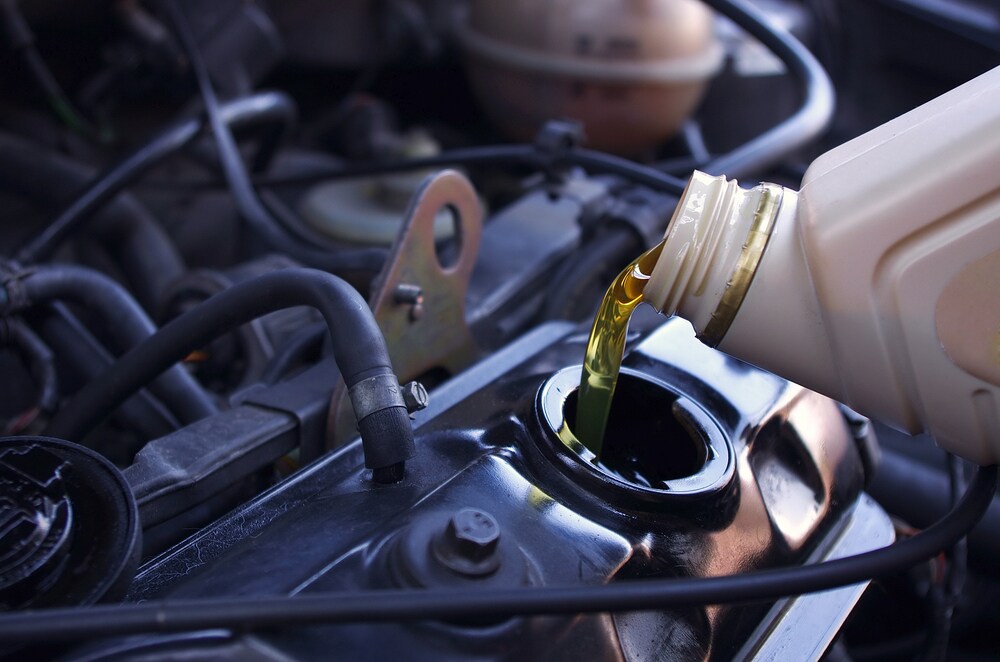 To give you an idea of the various kinds of engine oil available, let's take a look at this guide:
Full Synthetic Oil
If you're focused on top-notch performance, consider speaking to your mechanic about using full synthetic engine oil inside your car. Because full synthetic motor oil has a higher viscosity level and a better resistance to oxidation, it's a great choice for anyone driving a performance-centric vehicle or a heavy-duty truck. In addition, synthetic oil provides another option to those who live in extremely hot or extremely cold climates.
Conventional Motor Oil
As the most common type of engine oil, conventional oil is ideal for everyday vehicles-from SUVs to sedans, and just about any other type of automobile. So, if you happen to travel in normal climates, own a light-duty automobile, or have a simple engine design, this is likely the right engine oil choice for your vehicle.
Synthetic Blend Engine Oil
Looking for the best of both engine oil worlds? If so, talk to your automotive professional about synthetic blend engine oil. By offering the higher viscosity of full synthetic oil and the versatility of conventional motor oil, you'll be equipped with the perfectly balanced fluids inside your car.
High Mileage Oil
If you own a vehicle that's been your trusty sidekick for years, it's time to consider switching to high mileage motor oil. With this oil option, your engine will have some extra protection against leaks and improved performance. That way, you'll keep your highway companion with you for years to come.
What Happens When You Neglect to Have Your Oil Changed?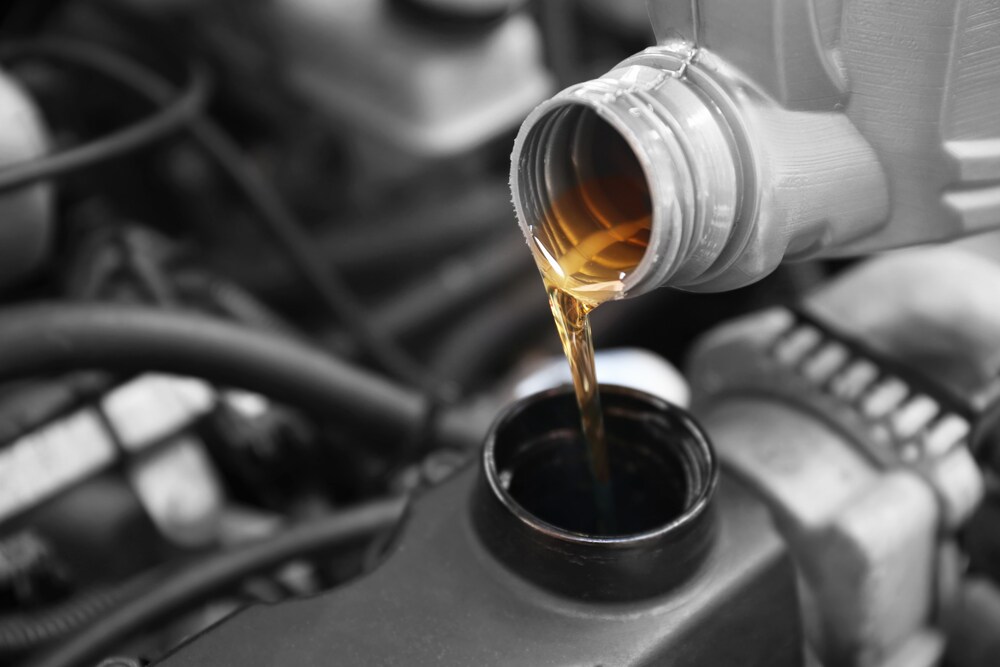 You shouldn't go over your model's recommended oil change mileage. If you do, several things can go wrong with your car. With dirt and particles constantly being introduced into your oil, your filter will eventually clog and the particles will have nowhere to go. Your oil will become thicker and have a more sludge-like consistency. This will result in more-than-usual wear on your engine.
The oil is not only a lubricant for the constantly moving metal parts, but it also contains several other ingredients, such as detergents and rust-preventative chemicals. These chemicals can eventually wear out if you neglect to change your oil, which will result in unnecessary buildup of dirt and prohibit your oil from lubricating your engine parts properly.
Luckily, oil lasts for a decent amount of time, and if you miss your recommended oil change date/mileage, it won't destroy your car. However, you should prepare to have this completed when the suggested date or mileage is approaching.
Where to Get a Subaru Oil Change?
With this common automotive service, you want to go somewhere reliable. At Lynnes Subaru, we pride ourselves on our ability to provide you not only with exceptional quality cars, but also with useful information to help you get the most from them.
Our team of trained technicians can assist you with this common service, and they'll even supply you with a guideline as to when the best times are to have your Subaru's oil changed. Let us help you keep your Subaru happy and ready to take on the roads of Bloomfield, Montclair, and Clifton.
Do you need service or repair? Give us a call or stop by our service department and we'll happily assist you!