Although the suburban township of West Orange, New Jersey, doesn't cover a large amount of area, it has definitely made quite an impression to its many residents. West Orange is divided into four distinct areas - Downtown West Orange and The Valley, The First Mountain, Pleasant Valley and Pleasantdale, and The Second Mountain that roughly correspond to the area's geographic features. 
Visitors are surprised to discover that there are four separate golf clubs in the area - Montclair Golf Club, Rock Spring Club, Cresmont Club, and Essex County Country Club. Each of these are quite popular with visitors, with a style and atmosphere all their own. And if your family isn't interested in watching you golf, we suggest that you take them to the Turtle Back Zoo. 
Luxury Vehicles without the Luxury Price
The best way to explore West Orange is to own a reliable automobile. Lynnes Subaru, located in Bloomfield, should definitely be your first stop. We have a fantastic selection of new and pre-owned vehicles in our showroom and on our lot, such as the Subaru Legacy. This amazing family car achieves 26 mpg in the city and 36 mpg on the highway, in addition to being equipped with a sizable interior and nimble handling. Of course, if you're in the market for a larger vehicle, you'd probably be more interested in the Subaru Forester. Powered by a robust 4-cylinder engine, the Forester has plenty of room for you and your family and then some. It also comes with a number of great options that you simply can't live without.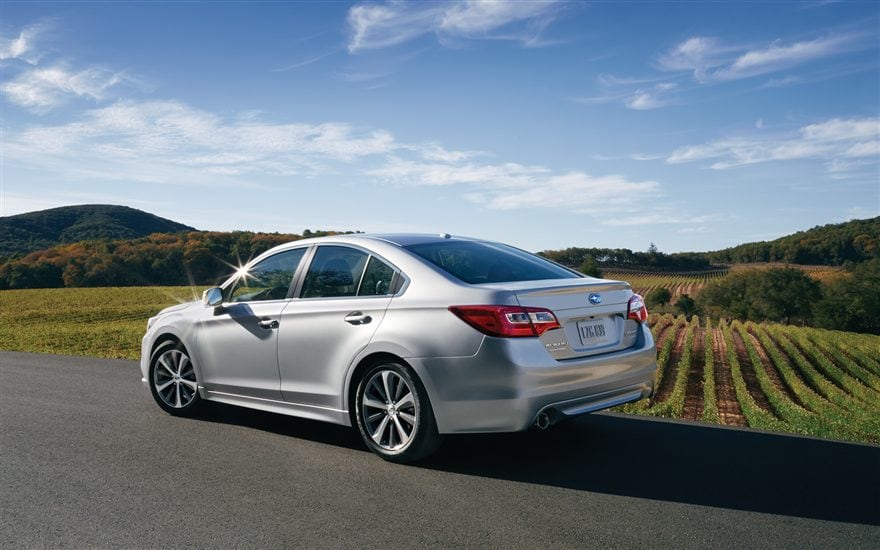 More Reputable Dealer in the Area
When you're searching for a new or pre-owned vehicle, it's important that you find a dealership that offers a sizable selection of automobiles. But it's also essential that the dealership is able to meet your expectations when it comes to service. That's why Lynnes Subaru is such a fantastic choice. Our dealership has gained the trust of our community, which is why customers come back again and again to either purchase new or pre-owned vehicles or get their current automobile serviced or repaired. 
To earn such a stalwart reputation, Lynnes Subaru has gone to great lengths to ensure that every single person who enters our dealership leaves with a smile on his or her smile. This often comes down to providing great service when a guest is in search of an automobile to take home. That's why our friendly staff is never pushy throughout the process of purchasing a vehicle and will do whatever it takes to find the best deal possible.
Driving Directions to Lynnes Subaru from West Orange
In addition to all the great things listed above about Lynnes Subaru, it's also very close to the area of West Orange. In fact, in good traffic, it will take you only ten minutes to get here. To reach our facility, begin at the center of West Orange and head west on Fairmount Terrace toward Eagle Rock Avenue. Turn left onto Eagle Rock Avenue and drive half a mile. Turn left onto Main St, then continue onto Harrison Ave for .6 miles. Take a right onto Cedar Avenue for .4 miles, then continue onto Orange Rd W for an additional .2 miles. From there, turn left onto Linden Avenue and drive one mile, then take another left onto Glenwood Avenue for .2 miles. Next, take the 1st right onto Conger St for .1 miles, then turn right toward Bloomfield Ave. Take the 1st right onto Bloomfield Avenue and after .3 miles, you'll see Lynnes Subaru on the left at 379 Bloomfield Avenue.