Nutley is not the largest or most populous town in New Jersey, or even in the immediate area. However, people who live in Nutley are well aware of what is great about this town: one of the best diners in the state, a fantastic system of parks, and even though Nutley is in Essex County, Bergen, Passaic, and Hudson Counties are all within easy reach, as are the Garden State Parkway and the New Jersey Turnpike.
With one of Nutley's biggest assets being its convenient locations, Nutley residents need a reliable vehicle to take them through North Jersey's extensive yet tough and crowded system of roads. Fortunately, Lynne's Subaru in Bloomfield is never more than a few minutes' drive away, and is always well stocked with new and pre-owned vehicles perfectly suited for navigating through the Nutley area. These are a few of the new Subaru models that are part of the current Lynne's Subaru inventory: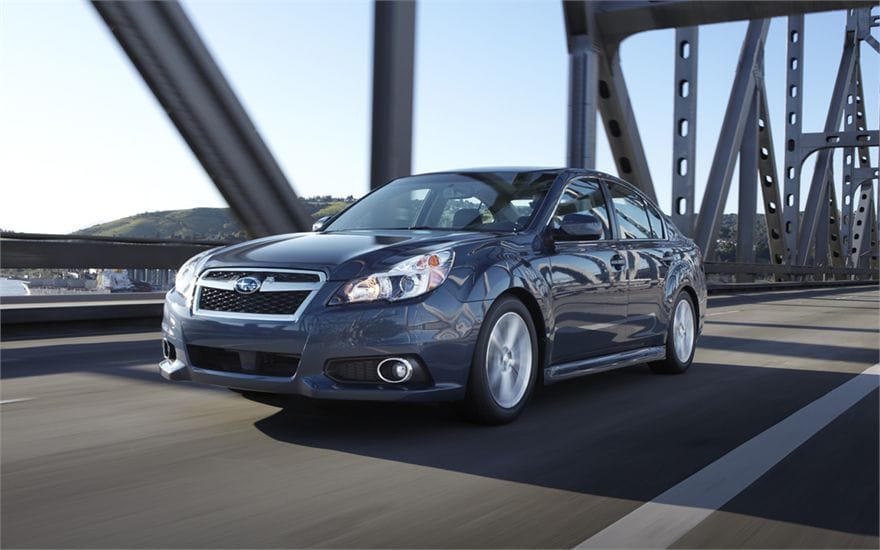 Subaru BRZ Limited
Navigating through a road like the Turnpike, where there is never a lack of other vehicles acting in unfailingly erratic and unpredictable ways, it is best to have a car that is capable of smooth, responsive handling as well as significant power when you need it. The engineering of the 2014 Subaru BRZ is ideal for these types of conditions: the body is light yet 4 cylinder engine is more than powerful enough to make for agile handling and swift acceleration when necessary. This Limited Automatic trim level comes with a six-speed automatic transmission, good for less gear shifting necessary, but still plenty of options available when you want them. For those long stretches of highway driving, the 34 miles per gallon this Subaru gets on the highway will keep you from having to stop at any overpriced rest-stop gas stations.
Subaru Legacy 3.6R Limited
A spacious cabin is always welcome, and this is one of the benefits the Subaru Legacy offers buyer. In addition to plenty of room for the driver and passengers to stretch out, this sedan also offers exceptional visibility, crucial for the often challenging driving on the region's roads. Both the continuously variable transmission and 4 cylinder engine have been revamped for the Legacy, making for excellent handling and smooth acceleration and shifting. This 3.6R Limited trim level includes features like power adjustable lumbar seat, four-way passenger power seat, keyless power door locks, dual zone climate control, nine speaker Harmon/Kardon sound system with USB and auxiliary inputs, and much more.
Subaru Tribeca 3.6R Limited
This Subaru SUV has a striking external appearance, but you have not seen anything until you take a look inside of the cabin. The graceful dashboard and control panel are suggestive of a pricy luxury SUV, but even at the 3.6R Limited trim level this vehicle's price falls well into the range of "reasonable." The legroom and overall space is tremendous in both the first and second rows, with ample room left for cargo. With room for seven passengers, this Tribeca 3.6R Limited features a moonroof, power everything, remote key-less entry, leather upholstery, heated front seats, and 10 speaker sound system with satellite radio.
These are some of the Subaru models available at Lynne's Subaru. To get to Lynne's Subaru from Nutley, head south on Franklin Avenue to Mill Street, turn right onto Mill for half a mile before turning left onto Harrison Street. Stay on Harrison for 0.4 miles and turn right onto Bloomfield Avenue. After just over half a mile on Bloomfield Avenue Lynne's Subaru will be on your left at 379 Bloomfield.