Looking for a Subaru dealer near Newark, NJ? Lynnes Subaru is the place to go! Whether you're buying a car or wanting to schedule routine maintenance, we have exactly what you need to get on the roads of Newark and beyond in no time. Read on to learn more.
About Newark NJ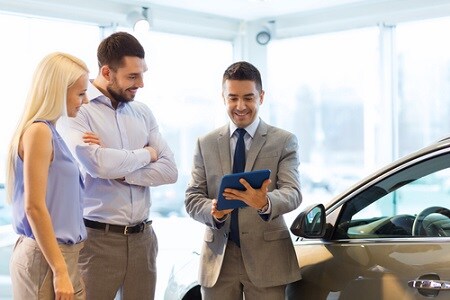 When you think of Newark, what's the first thing that comes to mind? Maybe it's the airport or the waterfront. Maybe it's the New Jersey Devils hockey team. Maybe it's the incredible Newark Museum. Regardless, Newark has always made headlines, and it has tons to offer residents and tourists alike.
If you're a frequent concertgoer, you'll want to check out Newark's top entertainment venues like the Prudential Center where some of the best-known artists of all time perform. Alongside concerts from well-known names like Kanye West and Bruce Springsteen, these venues offer plenty of family-friendly showings, as well-from Disney on Ice to Sesame Street Live. To get to all these attractions, you'll need a reliable ride.
Our Subaru Dealer Vehicles
Want a brand new Subaru? Be sure to check out our new inventory. There, you'll find top models such as the spacious Ascent, the sporty WRX, and the dependable Forester. We also offer specials on new Subaru models, which you can learn about by visiting our website.
More interested in buying a pre-owned or certified pre-owned car? No problem. In addition to offering reliable used Subaru models, we carry everything from BMWs to Buicks. You can get a safe and reliable sedan, a spacious minivan, a rugged truck, and more. Also, be sure to check out our specials under $10,000.
Financing a Vehicle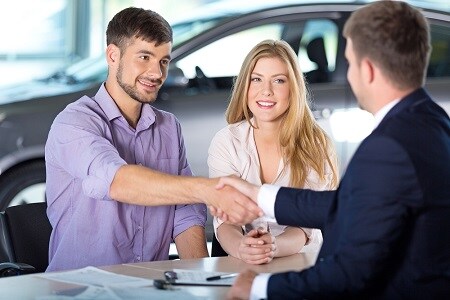 When buying a car, the process doesn't end after the test drive. If you've found the one you want, you'll want to sit down and discuss financing with our helpful team. Someone from our Subaru dealership will review your payment preferences and requirements, and will then be able to present a few options on what might work best for you.
If you aren't ready to talk about financing yet, that's OK! Why not get pre-approved in the meantime? Better yet, value your trade-in online. These handy tools are here to help you and will hopefully alleviate any uncertainties before you come in to visit us to finalize a purchase.
More Fun in Newark
Newark is also a place for bargain hunters-or just regular shopaholics! A variety of premium shopping centers, such as the Mills at Jersey Gardens, provide plenty of stores with your favorite brands. Better yet, there's no sales tax on clothing or shoes, so you'll want to shop until you drop.
After shopping the day away, why not spend the night barhopping? You'll definitely appreciate all of Newark's pubs-particularly those with Irish flair. McGovern's Tavern and Kilkenny Alehouse are both excellent spots, especially around St. Patrick's Day, and Krug's Tavern can't be beat if you're craving an excellent burger. But in order to truly experience all of the pubs found around Newark, you'll have to make a trip of it!
And, no springtime visit to Newark is complete without a visit to Branch Brook Park. You'll see the most spectacular display of cherry blossoms with their vibrant and cheerful blooms, ready to usher in the warmer weather. There's nothing quite like it!
Subaru Dealer Service
It doesn't matter what kind of vehicle you have-truck, sedan, hatchback, or van, they all need to undergo routine maintenance in order to perform smoothly. This means scheduling regular oil changes, getting tires rotated, getting brakes inspected, making sure fluids are topped off, and so on.
We make it easier than ever to schedule service by allowing you to do it right from your computer. You need only choose your vehicle and your requested services, and someone will be in touch with you. We handle all routine maintenance in addition to larger repairs and inspections.
Need to order parts for your vehicle? Get in touch with our Subaru dealer Parts Center! We stock only high-quality, genuine parts that will keep your vehicle running well for the long haul. If you are looking for something that we do not currently stock, you can submit a parts request and we will do our best to locate it for you.
Contact Us Today
At Lynnes Subaru, we are dedicated to every one of our customers, and we want to be your Subaru dealer near Newark, NJ. We encourage you to reach out to us with any questions or requests, whether you have questions about one of our models, want to schedule a test drive, want to accessorize your vehicle with high-quality Subaru parts, or need an oil change.