While the city of Clifton, located in Passaic County of New Jersey, may not be the largest area around, it definitely has its heart in the right place. Take a look at the surrounding area and you'll find plenty of things to do and places to see, whether you're a resident or visitor. Every weekend, you'll find families having fun in local hotspots like Oak Ridge Park or a bit further south at the very popular Upper Montclair Country Club.


Subaru Inventory That Can't Be Beat
If you want to enjoy everything that Clifton and the surrounding area has to offer, you need to be driv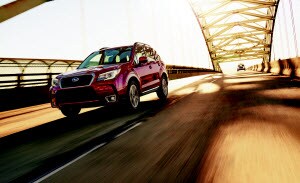 ing around in a reliable vehicle. The good news is that Lynnes Subaru has a wide selection of new, pre-owned, and certified pre-owned automobiles on our lot and in our showroom. For example, if you're in the market for some
The Best Subaru Service Around Clifton, NJthing sporty, the Subaru BRZ should be in your line of sight. This stylish automobile really stands out in a crowd, offering more than enough power from its 4-cylinder engine and a solid fuel economy of 22 mpg on the city and 30 mpg on the highway. On the flip side, there's the Subaru Forester. This magnificent SUV combines fantastic handling with an incredible amount of interior and cargo space to impress even the most stringent of drivers. 
Although having a healthy inventory of quality vehicles is important, it's a dealership's service that truly counts. Lynnes Subaru has definitely been around the block a few times, and maybe that's why we offer the best service in the area. To get a taste of what we offer, take a look at our website. Once there, you'll be able to scour our collection of new and pre-owned vehicles, estimate your monthly payment on a purchased vehicle, submit a finance application, and even schedule a test drive. And once you've poked around online a bit, visit our dealership and the real fun begins. Because once you walk into our dealership, you'll become our number one priority. We'll show you around our lot, assist you with any questions you may have, and walk you through our finance procedures, regardless of your current credit situation. Put your trust into Lynnes Subaru and you simply can't lose.
Clifton, NJ Subaru Dealership
Once you're ready to slip behind the wheel or a new or pre-owned automobile, make your way to our nearby dealership. To reach Lynnes Subaru, start at the center of the city and head northwest on Holly St toward Donna Dr for .1 miles. Turn right onto Donna Dr and go .01 miles, then take a left onto St James Pl and drive an additional .1 miles. From there, turn left onto Clifton Avenue for .8 miles. Take a right onto Allwood Road. After .2 miles, turn left onto the New Jersey 3 West ramp. Merge onto NJ-3 West for .1 miles, then take the ramp to Passaic S (which is a toll road) for .3 miles. Merge onto Garden State Pkwy (which is also a toll road) and go .1 miles. Next, take exit 148 toward County Route 506 / Bloomfield Avenue for .1 miles, then mege onto Spruce St. After less than .1 miles, continue onto John F Kennedy Dr S for .1 miles, then take a left onto Franklin St and drive another .1 miles. Turn right at the 2nd cross street onto Newark Avenue, then take a left onto Bloomfield Avenue for .1 miles. You'll see Lynnes Subaru on the left side of the road at 379 Bloomfield Avenue.