As the most important safety feature on your vehicle, your brakes have the vital task of stopping your vehicle. In most cases, your brakes work perfectly, and you never contemplate the many things and component parts involved in stopping your vehicle. However, if one of the many parts in your braking system malfunctions, the result could be an accident or worse. As a result, it's important to have reliable brakes and to know when to look for a brake replacement.
Visible Signs for a Brake Replacement
If you were to look in between the spaces on the spokes of your wheels, you can visibly inspect your brake pads. By looking through the spokes, you will be able to see the outside brake pad depressed against the metal rotor. If your brake pads are thinner than 1/4-inch of a pad, it's time for brake replacement.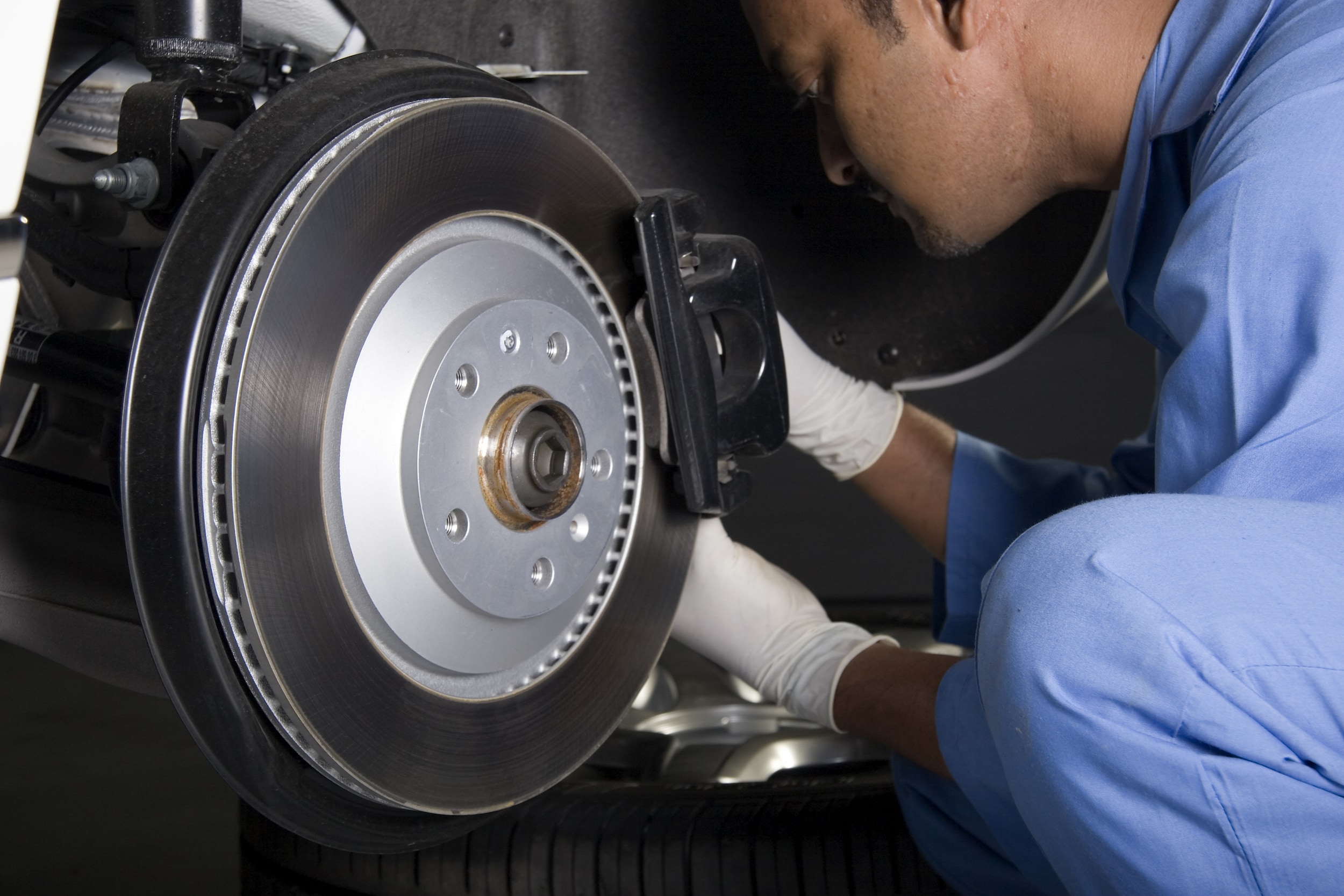 Audible Signs for a Brake Replacement
If you are driving and you hear the high pitched shrill when you apply your brakes, it's time for a brake replacement. This sound is being made from an indicator or small metal shim, which provides an audible warning of the need for brake replacement. However, sometimes you will hear the noise from the shim after you wash the vehicle or if the brakes have been exposed to other moisture. This is caused by the moisture causing the rotors to slightly rust. In this case, the rust and squealing sound will eventually stop. If you are continually hearing the sound from your metal shim, it's time for a brake replacement.

Vibration
While you will learn to expect and deal with a small vibration from your vehicle, too much vibration can be an indication more serious mechanical problems. Because of this, you shouldn't overlook vibrations similar to you slamming on the brakes. If you do, it could be the result of your tires being out of alignment or of a warped rotor. Most often, severe braking, such as from towing, is the cause of warped rotors.
Vehicle Pulls to One Side
When you use your brakes, your vehicle shouldn't pull to one side. If it does, it could be an indicator that your brake linings have uneven wear. At the same time, it could be pollutants in your brake fluid. In either case, you should take your vehicle to a mechanic to either replace the brakes or drain your brake fluid.
Unresponsive Brakes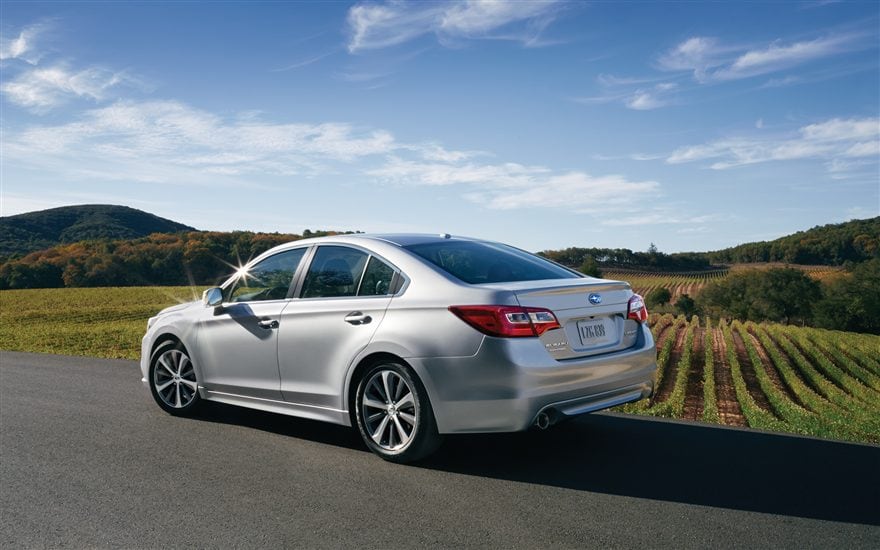 As you drive your vehicle, you will become accustomed to the level of responsiveness in your brakes. If your brakes aren't as responsive as they used to be, you could have a problem. You should immediately seek brake replacement if your brake pedal sinks to the floor, which is usually the result of a brake leak. In this case, you should pay special attention to brake fluid leaking when the car is parked.
As the premier NJ Subaru dealer serving Bloomfield, Montclair, Bellville, Kearny, and Nutley, Lynnes Subaru features the new Outback, Legacy, and all of the other exciting Subaru models. In addition, Lynnes Subaru is the premier place to have your brakes replaced or any other service for your vehicle. With friendly and knowledgeable professionals, you can rest assured your vehicle repairs will be done as expeditiously as possible.
Lynnes Subaru is conveniently located at 370 Bloomfield Ave, Bloomfield New Jersey, 07003. Best of all, the sales and service professionals are available during the new extended hours, Monday through Friday from 9:00 AM to 9:00 PM, Saturday 9:00 AM to 7:00 PM. We are closed Sundays. We look forward to doing your service! While you're waiting for your vehicle to be serviced, consider test driving the 2015 Subaru Legacy