Schedule Your Service Appointment Now
When it comes to servicing your vehicle, you want only the best possible care for it. At our Subaru Service Center at Lynnes Subaru, we go above and beyond to provide unparalleled service to drivers in the areas of Bloomfield, Montclair, and Clifton.
At our on-site service center, we provide a comprehensive care strategy that has you covered no matter what you have going on. From simple routine maintenance to extensive, unexpected repairs, you can count on us to get things back to normal for you.
On this page, you'll find more information about our top-notch service center, our dedicated service technicians, and our parts department. Read ahead to learn more about what we can do for you and your vehicle when you come to us for all of your auto repair, maintenance, and service needs!
Preventative Maintenance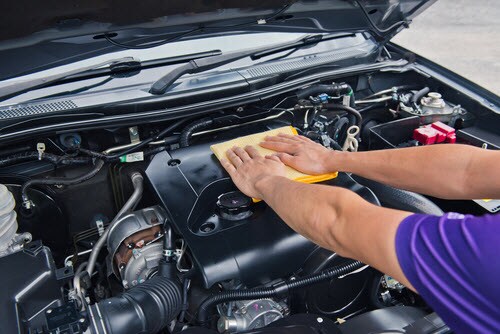 One of the most important aspects of being a car owner is taking care of your vehicle through preventative maintenance. Preventative maintenance is essential when it comes to stopping problems before they start like oil leaks, flat and abnormally worn tires, engine problems, and the like.
At our service center, we're proud to offer a wide variety of preventative maintenance services, including…
All these preventative maintenance services help to significantly lower the probability that your vehicle will experience a larger issue. Additionally, these preventative services help keep your vehicle running smoothly, so that you and your loved ones stay safe in your vehicle.
Every time you bring your vehicle in for one or more of these services, we also do a free multi-point inspection of your vehicle. This is to make sure that we don't miss anything while your vehicle is at the shop. If we find something, we'll get it squared away so you don't have to throw a wrench in your schedule.
Major Service and Repairs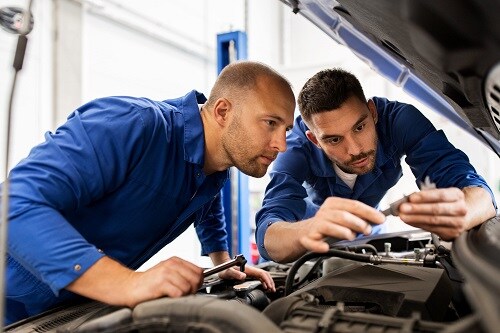 While preventative maintenance can help to avoid a major problem, there may still come a time when your Subaru vehicle needs a little extra help. When an unexpected problem with your vehicle rears its ugly head, you don't need to panic because we're here to help.
Our Service Department at Lynnes Subaru is the perfect place to bring your vehicle when you have an unknown issue going on. Our technicians have been working on vehicles like yours for many years, and are able to diagnose any kind of problem you have going on quickly and correctly.
Once they've pinpointed the problem, they'll be able to strategize an effective solution and get to work quickly. From transmission repairs to tire replacements to engine tune-ups, we'll be able to get things back to normal for you in no time.
Unparalleled Customer Service
Whether you're shopping for parts for your own DIY projects or your vehicle is in need of one service or another, you want to have an easy and enjoyable experience. You can expect that and more when you bring your vehicle to our service center.
Customer satisfaction is our main priority. We want to help you stay safe on the road by keeping your vehicle in great working order, and we'll do everything we can to make sure that happens. We'll talk you through exactly what we're going to do before we get started, so you don't have to worry about what's going on behind closed doors.
Not that there's anything to worry about, since your vehicle will be in the extremely capable hands of our factory-trained service technicians. Our team has been trained by certified Subaru technical instructors so that they know exactly what their doing no matter which model you have. They'll also be using state-of-the-art specialized tools to ensure that you get the exact right diagnosis and repairs.
Our On-Site Parts Department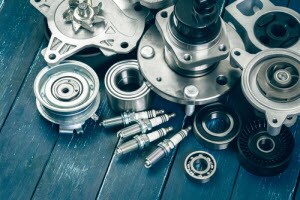 Even if you're at do-it-yourselfer, we at Lynnes Subaru can help you out. Our service center is equipped with a convenient parts department and, as a trusted Subaru parts supplier, it offers a wide variety of genuine Subaru parts and accessories.
As OEM (original equipment manufacturer) parts, they're created at the same high standard as the ones that were first put into your Subaru while it was being built. Buying these quality parts from our service center will ensure that the high quality of your vehicle is upheld. This not only guarantees great functionality, but also helps you maintain your investment in case you ever decide to re-sell.
Our parts professionals are happy to help you find the exact parts you need for the job you're doing. We offer a huge inventory of parts including engine oil, filters, tires, and much more. Even if you're just looking for some accessories to personalize your Subaru, we have you covered.
Ordering parts from our parts department also couldn't be easier. Order through our website, over the phone, or at the service center-whichever is most convenient for you. However you decide to order your parts, you can count on our friendly staff to help you get the right parts ordered. Even if we don't have the parts you need in stock on-site, we're more than happy to order them for you.
Schedule Your Service Appointment!
We at Lynnes Subaru are thrilled that you stopped by today to learn more about our full-service maintenance center. Now that you have a better idea of what our expertly trained team of technicians can do for you, we hope you'll come to us the next time you're in need of routine service, unexpected repairs, or genuine Subaru parts or accessories.
Think that time might be now? Schedule your next service appointment today either by giving us a call at the service center or through our easy-to-use service appointment scheduler on our website. Drivers in the areas of Bloomfield, Montclair, and Clifton can also stop by the service center any time during our normal business hours to schedule an appointment!