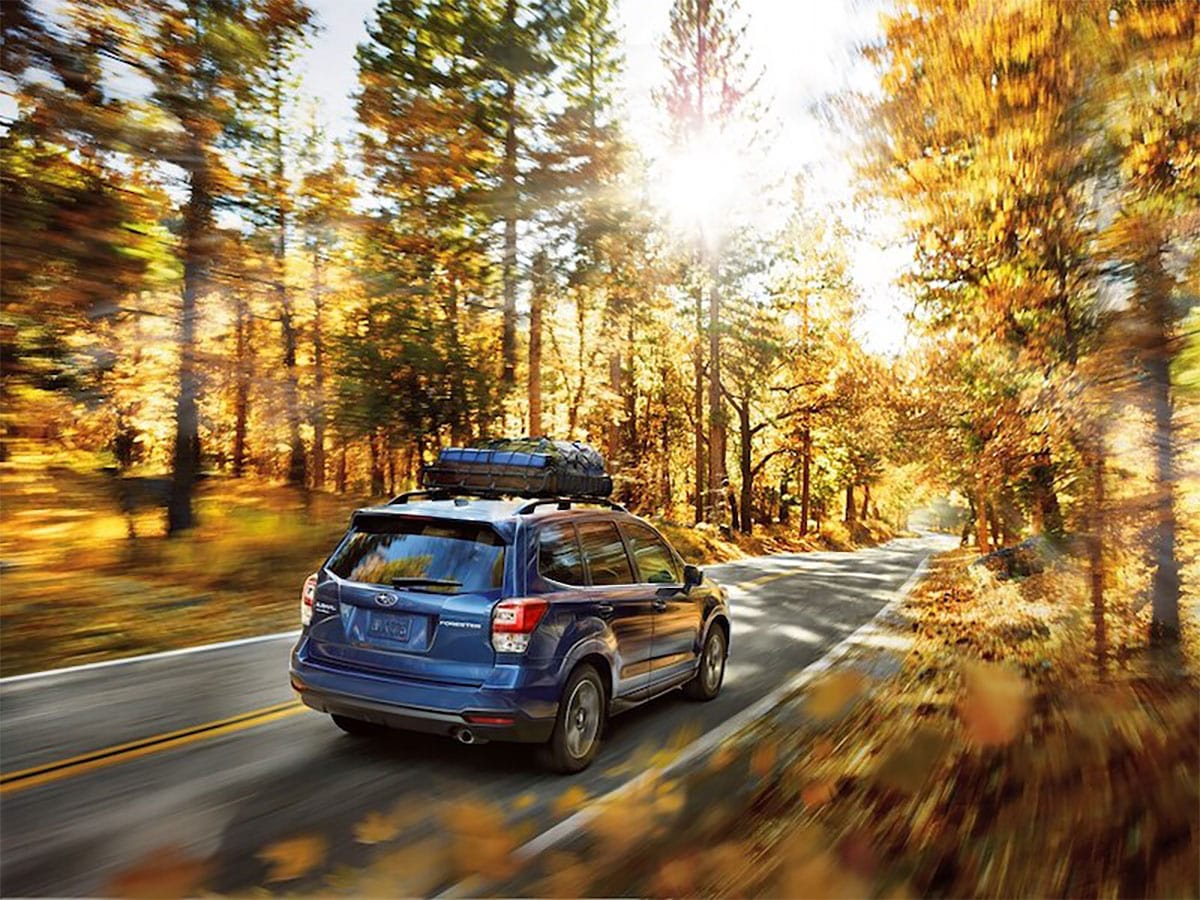 Subaru Exhaust System Service in Bloomfield, NJ
The exhaust system is sophisticated; removing exhaust fumes from the engine is much more than metal piping and muffler. The exhaust system is responsible for guiding combustion gasses away from the engine and cabin where passengers breathe. When an Exhaust System is at peak performance, dangerous fumes are directed out of the tailpipe. The exhaust system on your Subaru requires vital components to work properly, including pipes, manifold, catalytic converter, muffler, resonator, and tailpipe. Excessive wear or damage to any of these components can not only cause engine performance and efficiency problems but can also release dangerous exhaust gasses to escape into the atmosphere. If your Subaru vehicle develops an exhaust system defect, we invite you to Lynnes Subaru for the corrective Exhaust System Service. Our Subaru Service Center is located in Bloomfield near Newark, Clifton, and Jersey City, NJ.
Warning Signs of a Defective Exhaust
Given the number of vital components, warning signs of a defective exhaust system can range considerably. If you start to experience any of the warning signs of an exhaust system problem, it is an excellent decision to schedule service quickly as not to endanger passengers nor the environment. Here are the most common warning signs related to a defective exhaust system component: 
Engine sounds louder or noisier 
Check engine light is on 
Engine won't start or misfires 
Decreased acceleration or horsepower
Reduced fuel efficiency 
Burning odor 
Exhaust pipes hanging lower
Smell fuel inside the cabin
Lynnes Subaru Service Center
At Lynnes Subaru, service always features a factory-trained technician with vast experience and training inspecting exhaust systems. The expert technician will isolate the root cause of the exhaust problem, which is usually a worn or damaged component. Once the problem is found, it can get repaired or replaced as necessary with an OEM Part from our Parts Center. Rest assured that our Exhaust System Service will provide you and your vehicle with precisely what it requires to restore peak performance and factory specifications. Every service ends with a Complimentary Car Wash.
Subaru Certified Technicians
Lynnes Subaru Service Center
There are quite a few reasons to trust Lynnes Subaru of Bloomfield with your exhaust system service. First, we are proud to be a family owned and operated business with a history of helping Newark, Clifton, and Jersey City drivers with all of their vehicle repair needs. Second, we utilize genuine Subaru parts and our technicians are highly trained and experienced. Ready to learn more about having your exhaust system serviced? Talk to our team of experts at Lynnes Subaru today to schedule a vehicle service appointment.
---
Dealer Wallet Service Marketing & Fixed Ops SEO by
Service Hours
Monday

07:30am - 06:00pm

Tuesday

07:30am - 06:00pm

Wednesday

07:30am - 06:00pm

Thursday

07:30am - 06:00pm

Friday

07:30am - 06:00pm

Saturday

07:30am - 04:00pm

Sunday

Closed