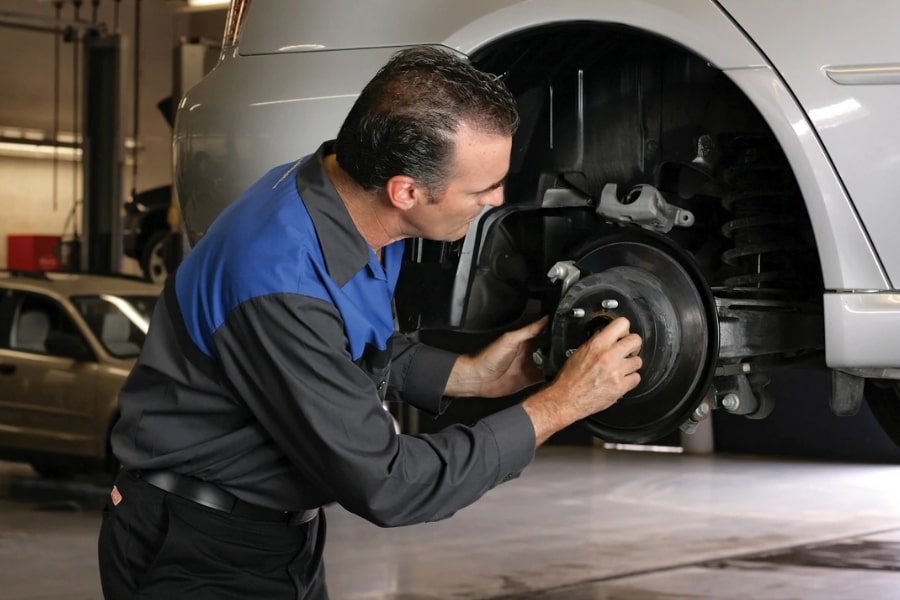 New Brake Pads in Bloomfield, NJ
One of the most important aspects of driving your vehicle safely is the ability to stop. Just think what would happen if the car in front of you suddenly quit moving or a small child ran out into the road. If your pads are worn or damaged, this can create damage to your brakes and subsequently a serious or even tragic accident. That's why it is important to have a trained technician take a look at the current state of your vehicle and help determine whether you need replacements. Thankfully, our team at Lynnes Subaru in Bloomfield, NJ is happy to help.
What Brake Pad Service Includes
The brake pad replacement service process is relatively simple. Generally, this includes completely removing and replacing the brake pads with brand-new replacements. But how do you know there's a problem? One of the easiest ways to tell there's an issue with your current pads is if there's a grinding or squeaking sound when you apply pressure to the brake pedal. The pads are designed to protect the brakes and this will signify that they're starting to wear thin.
Why Do I Need to Replace My Brake Pads?
There are quite a few reasons as to why you need to have your brake pads replaced periodically. One of the most important is that brake pads help protect your brakes and maximize your ability to stop in a timely fashion. Having your brake pads checked and completely replaced when needed is crucial to ensuring your ability to break is at maximum level, which is incredibly important to your family's safety when driving your Subaru.
Risks of Never Changing Your Brake Pads
Waiting too long to schedule brake pad replacement service could have a negative impact. For starters, your brakes could become damaged and require expensive repairs. The second reason is safety. Allowing your brakes on your Subaru to become damaged puts your life and the lives of your passengers at great risk.
Lynnes Subaru Service Center
There are quite a few reasons to trust Lynnes Subaru of Bloomfield with your brake pad replacement service. First, we are proud to be a family owned and operated business with a history of helping Newark, Clifton, and Jersey City drivers with all of their vehicle repair needs. Second, we utilize genuine Subaru parts and our technicians are highly trained and experienced. Ready to learn more about having your brake pads replaced? Talk to our team of experts at Lynnes Subaru today to schedule a vehicle service appointment.
---
Dealer Wallet Service Marketing & Fixed Ops SEO by
Service Hours
Monday

07:30am - 06:00pm

Tuesday

07:30am - 06:00pm

Wednesday

07:30am - 06:00pm

Thursday

07:30am - 06:00pm

Friday

07:30am - 06:00pm

Saturday

07:30am - 04:00pm

Sunday

Closed