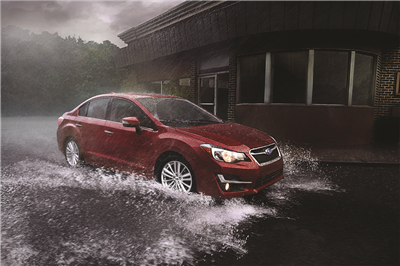 It happens out of nowhere. You're driving along in your Subaru, then you hear ominous noises coming from underneath your hood. You may not be a qualified service technician, so you'll need help figuring out what's causing that noise. For drivers in the Montclair, Clifton and Bloomfield area, we'll let you know what a failing Subaru transmission sounds like. We'll also give you other indicators that let you know that there's something wrong with your Subaru transmission.
Sounds That Indicate Your Subaru Transmission Is Failing
There are three types of sounds that your transmission will make to let you know that there's a problem. The first is humming. You'll hear a distinct humming noise coming from under the hood of your Subaru vehicle. These sounds could also resemble a clunking or whining. When you hear these sounds, the best thing you can do is pull over and contact your authorized Subaru dealer.
Other Signs That Your Subaru Transmission Is Failing
Noises are the more obvious indicators, but there are other signs to look out for that will let you know if there's a problem with your Subaru transmission. You'll immediately notice a lack of response. If your Subaru hesitates or refuses to go into gear, then this means that there is a problem with your transmission that you should start making arrangements with your Subaru dealer.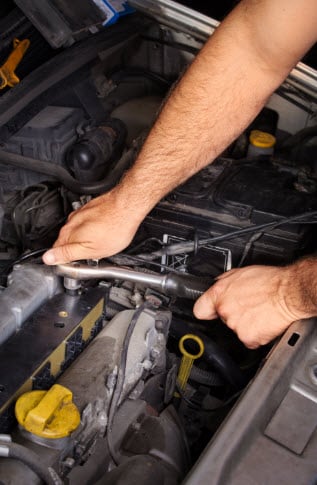 Another obvious sign of transmission problems is leaking. If you notice a pool under your Subaru, it could very well be the transmission fluid. Your transmission fluid lubricates the moving parts, and it also cleans your transmission. When this fluid leaks, or dips below the necessary level, your transmission will seize up or refuse to cooperate.
Smell is an important factor when determining if there's a problem with your Subaru Transmission. If you're driving and you notice a burning smell coming from under your hood, there's a good chance that it's coming from your transmission. Your transmission gets hot when you're driving, and the transmission fluid helps keep it cold. In this situation, it's best to start making preparations. It's important to know that if this occurs, you should stop driving it all together. Not only will this cause irreparable damages to your transmission, but replacing your transmission comes with a pretty hefty price tag.
Where to Go for Transmission Service
If you notice any of the previously mentioned signs of transmission failure, then you need to start making arrangements to have your Subaru transmission fixed. For drivers in the Montclair, Clifton and Bloomfield area, you can schedule a service appointment with our Service Center at Lynnes Subaru.
You can schedule an appointment with our trained service technicians by calling 888-876-4032. Our team will identify the problem with your Subaru transmission and figure out the best possible solution, so you can happily drive along in your Subaru worry free.
Lynnes Subaru is conveniently located at 379 Bloomfield Ave. in Bloomfield, NJ. Our team of helpful and friendly transmission service experts are here to help you and all of your automotive service needs Monday through Friday from 7:30 a.m. - 6 p.m., and on Saturday from 7:30 a.m. - 4 p.m. We look forward to seeing you!