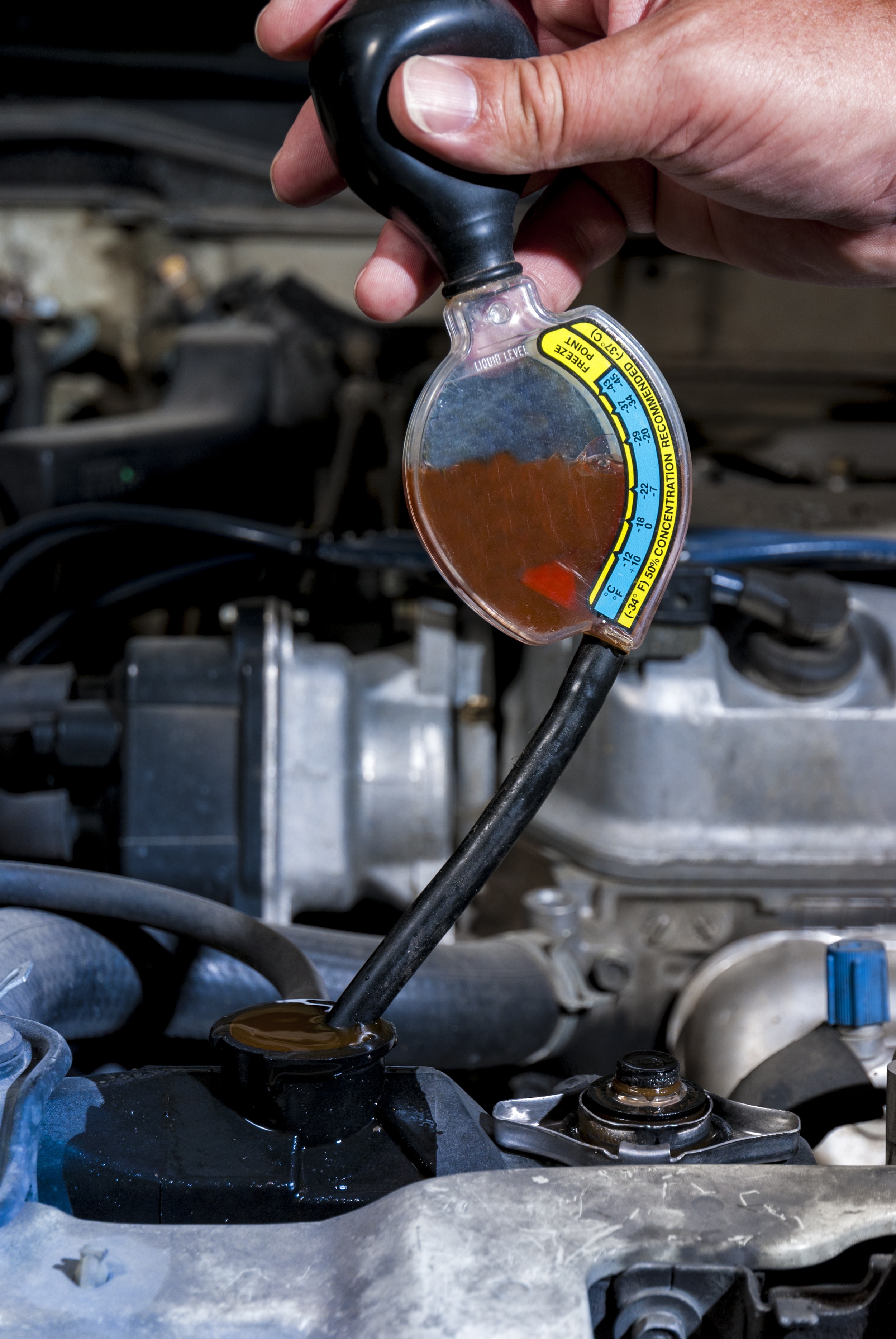 For every vehicle owner, changing car fluids on a regular basis is essential to preserving your investment. While some may choose to simply take their car to a shop for regular check-ups, many can avoid expensive automotive bills by performing regular preventative maintenance such as keeping fluids filled at all times. If you'd like to ensure that your vehicle is working at peak efficiency, here are some essentials to know when changing car fluids.
Brake Fluid
In most cases, brake fluid only needs to be replaced every two years or so, but it's worth checking out on a regular basis. If for some reason you find yourself needing to refill the brake fluid reservoir more than once a year, there may be a leak somewhere. The color of brake fluid should resemble gold and if the color changes to a brackish, brown color, it's best to replace what is in the reservoir.
Transmission Fluid
When changing car fluids, checking the transmission is always recommended. Like brake fluid, transmission fluid should seldom require replacement, typically requiring attention every 50-100,000 miles of driving. The car should remain running when checking the transmission fluid and the fluid itself should be red in color. To be safe, check the transmission fluid every month to make sure everything is working properly and the fluid does not smell burned.
Engine Coolant
The job of engine coolant in the radiator is to keep your car from overheating. This is especially true in the hot summer months when overheating is most likely to occur. If you'd like to check the level of your engine coolant, it's very important to ensure the car is turned off and the engine itself has completely cooled down. Fill the coolant reservoir to the line and reattach the cap. It's best to check engine coolant levels every few months, although those who own older vehicles may wish to check much more often, especially during the summer. An overheated engine will often simply shut down which can cause quite a headache in rush hour during a heat wave.

Oil Change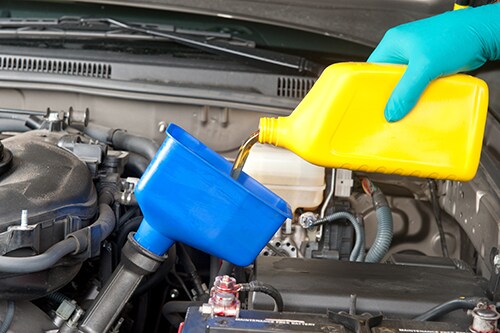 Checking engine oil is a relatively easy task, often only requiring a quick check of oil levels using a dipstick and adding oil as required. It's important however to ensure you add the correct type of oil to your vehicle as recommended by a mechanic or your car manual. For most cars, checking the oil once a month is sufficient, but many drivers who own older cars may need to check more often. If you find yourself constantly changing car fluids like oil, you will probably benefit immensely from visiting a mechanic.
Windshield Wiper Fluid
Unlike the other car fluids mentioned, failing to replace windshield wiper fluid is not a fundamental component to keeping your car running smoothly. However, discovering your windshield wiper fluid reservoir is empty when you need it the most can be a frustrating and potentially dangerous experience. Maintaining good visibility on the road is very important so always make sure you have plenty windshield wiper fluid.
If you're interested in purchasing a new vehicle, visit Lynnes Subaru today to take a car for a test drive. Lynnes Subaru is located at 379 Bloomfield Ave and is open from 9am to 9pm Monday through Friday and 9am to 7pm blank on Saturdays
Check out a myriad of outstanding vehicles available at Lynnes Subaru like the amazing 2015 Subaru Forester. For immediate automotive repairs or help changing car fluids, get in touch with the experts at the Lynnes Subaru Service Center for fast assistance today.