Purchasing a new Subaru is an exciting experience, especially for first-time car shoppers. At Lynnes Subaru, we offer several financing options so our customers can drive away in the Subaru of their choice. Our financial experts are available to discuss buying and leasing options so our patrons can find a payment plan they can afford.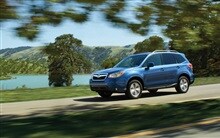 The article below goes over the ins and outs of buying and leasing so our clientele in Montclair, Clifton, and Bloomfield can decide what's best for them when shopping for a new Subaru.
What Does It Mean to Lease a Car?
Essentially, leasing allows consumers to rent a car for a certain period of time, usually 24 to 36 months, before buying it or returning it to the dealership. They typically make smaller payments than with car loans because they're paying for the vehicle's depreciation during the leasing period.  
Those who go with this financing option skirt the commitment of a car purchase but must be more careful with the car's treatment and upkeep. Wear-and-tear costs can add up, and consumers will be responsible for paying for damages at the end of a lease.
Upfront costs are usually less for leasing than buying and usually include a down payment, a security deposit, the first month's payment, taxes, and registration fees.
Leases also place a limit on the number of miles drivers can put on a vehicle. Most leases place a cap at 12,000 to 15,000 miles per year. Car leases also prohibit any customizations or design changes.
Purchasing a Car
When someone buys a car, it's theirs to do with as they please. They can customize it and put as many miles on it as they want, and they won't be charged for damage when they sell it or trade it in. However, wear and tear lowers the car's resale value, so car owners should keep up with repairs and maintenance to preserve its worth.
Initial payments for a car usually include a down payment, taxes, and registration. Loan payments are usually more expensive than lease payments because you're paying for the entire cost of the car instead of just its depreciation.
Car purchases are a great long-term investment because they build equity or the car's value above what you owe.
Buy or Lease a New Subaru with Lynnes Subaru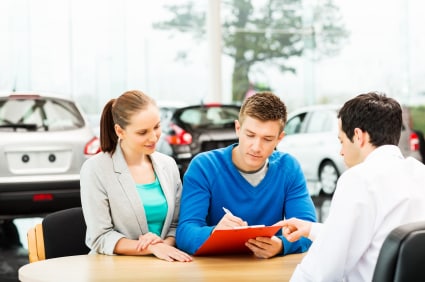 Typically, a person's financial situation dictates whether they buy or lease a new car. Leasing is a wonderful option for those who don't want the long-term commitment of a car purchase and don't plan on putting many miles on the vehicle within a restricted time frame. Buying is better for those who want to build equity, not be restricted by mileage, and want the option to customize their vehicle.
Whether buying or leasing is the right option for you and your financial situation, the team of financial experts at Lynnes Subaru is here to help car shoppers in Montclair, Clifton, and Bloomfield throughout each process to make sure the option chosen is right for them.
Lynnes Subaru has an expansive inventory of new and pre-owned Subaru vehicles to choose from. If you're interested in buying or leasing a new Subaru, you can schedule a test drive here or call 888-442-4985 to speak with a sales representative from Lynnes Subaru in Bloomfield.