So you've taken your Subaru to a local Bloomfield car repair shop for an oil change, and they tell you your brakes need to be replaced. What exactly does that mean?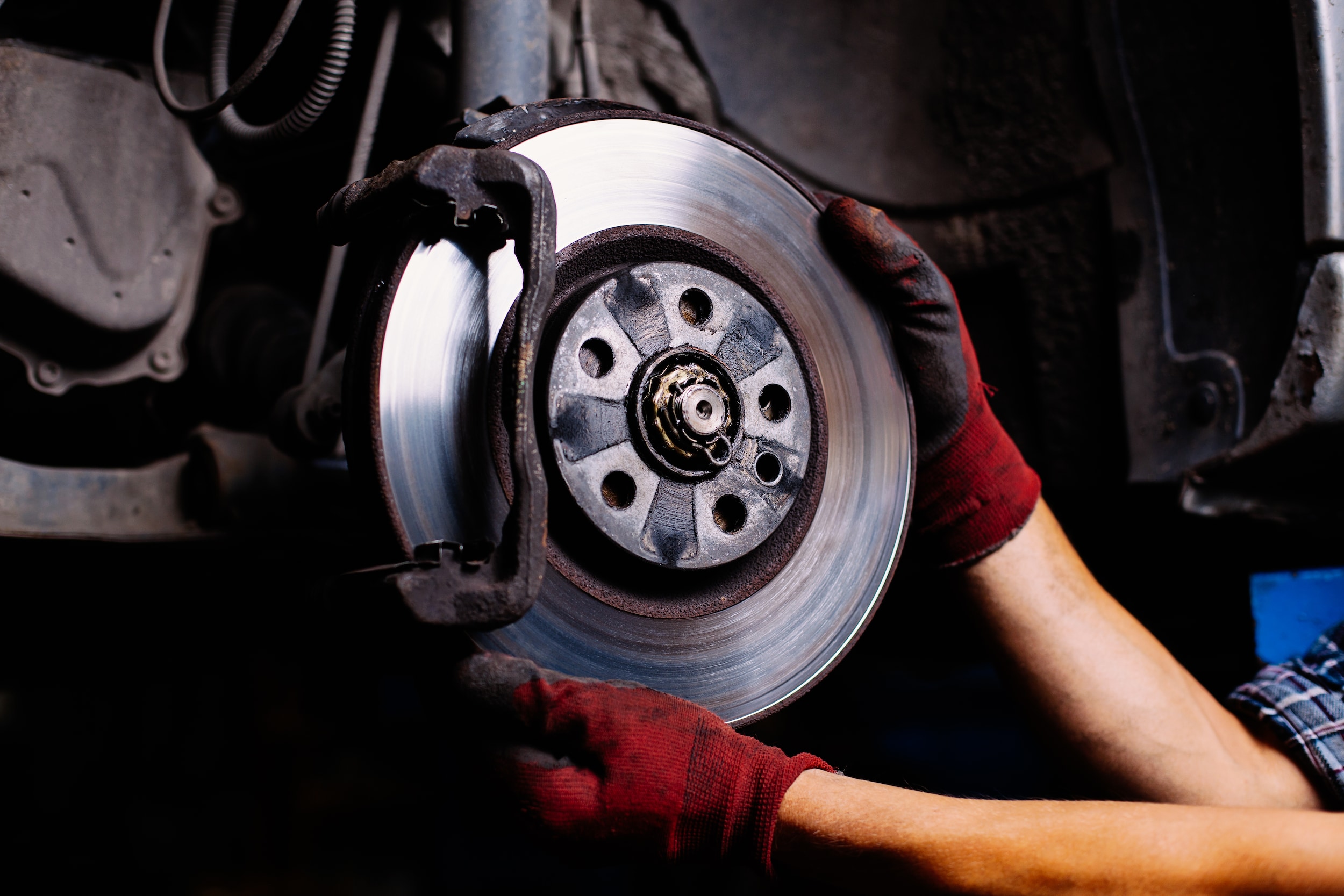 Over the life of your Subaru, it will need regular brake maintenance, including brake pad replacement, brake fluid replacement, and rotor replacement, with each part playing different roles in making your brakes work properly.
When you step on your brake pedal, the brake fluid flows from the master cylinder, down brake lines, and into each brake. Then the brake pads push against the rotors to stop your wheels from spinning, and to stop them from squealing.
Visually, your rotor is like a thick vinyl record, only it's made of strong metal. Your brake pads are a bit narrower and thicker than a cassette tape. Imagine your two brake pads (cassette tapes) squeezing your rotor (record) the same way headphones squeeze your head. A bracket goes over top of the two brake pads that squeeze the rotor like the headband connecting each headphone.
If you have enough brake fluid, thick brake pads, and a smooth, clean rotor, your car will stop easily without squealing or grinding. But when one or all of these components aren't in the best condition, your brakes may squeal, grind together, or fail.  Thankfully, the squealing is actually a warning that your brake pads need to be replaced.  But if your brakes are grinding, your rotors likely need to be replaced. And running out of brake fluid means your brakes may fail.
Additional Brake Resources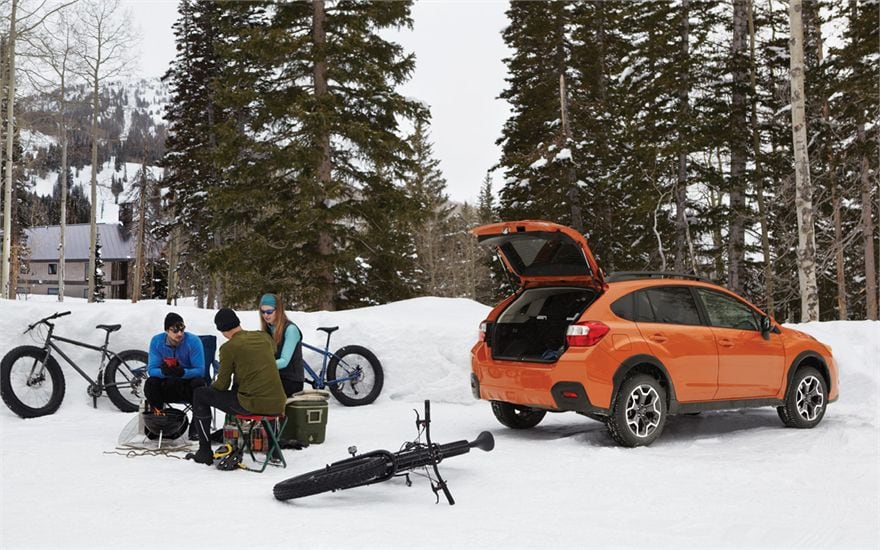 Schedule Brake Service at Lynnes Subaru Service Department
If you come into
Lynnes Subaru's service department
when your brakes start squealing, you'll likely only need to replace the brake pads and top off the brake fluid. However, if you wait until the brakes are grinding or slipping or if your brake pedal is pulsing when you apply the brake, it's likely that you'll also need to have your rotors resurfaced or replaced.
There's a lot of debate about whether to resurface or replace your rotors.  In most cases, it's more cost-effective and safer to replace your rotors. It's great having peace of mind that your rotors have the optimum amount of friction for braking.  But if you're concerned about waste or the money you might spend by replacing the rotors, resurfacing may be a better option.  However, resurfacing can be done only if the thickness of your rotors is above the minimum amount outlined in your owner's manual.
Bloomfield NJ Brake Service
Your
brake system
is one of the most important parts of your Subaru. It keeps you, your passengers, and everyone else on the road safe, therefore you should always make sure to take care of it! Bring your car to Lynnes Subaru for more information! You can also easily
schedule your service appointment online
. Either way, we look forward to hearing from you!