When purchasing either a new or used vehicle at any of the Subaru dealers in North Jersey, the maintenance and repair of its parts can come as an afterthought. Most people don't think about the condition of their parts, such as the brakes, until there's a problem.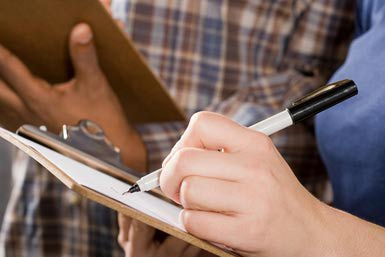 Brake repairs can be costly, but by learning about maintenance for your brakes, you may be able to avoid expensive repairs simply by being knowledgeable about what your brakes need.  
What's a brake inspection? When having a brake inspection performed on your vehicle, it should include all of the brake components, including the brake lining, brake hardware, rotors, drums, and wheel cylinders and calipers. The lines, hoses, and master cylinder should also be inspected. Any of the brake components that are damaged in any way need to be replaced immediately. 
What's the function of brake pads? Brake pads are essentially what stop your vehicle. Brake pads are bonded with material that causes friction when pressed against the brake rotors, which are connected to your vehicle's wheels. When the brake pads are activated by pressing the brake pedal, they use friction to slow down the brake rotors, causing the vehicle to stop.
What are the benefits of a brake system flush? If you find that your vehicle isn't stopping as well as it used to, it could be time to flush the braking system. Just like anything else, the parts of your braking system will deteriorate, and the braking fluid will become old and dirty. Sometimes moisture can infiltrate the braking fluid and create rust. This will all affect the effectiveness of your brakes as a whole. A brake system flush is exactly what it sounds like. The mechanic will flush out the brake fluid and replace it with new, clean fluid. A good rule to follow is to have your brake system flushed every 30,000 miles. This will ensure the safety of you and your passengers.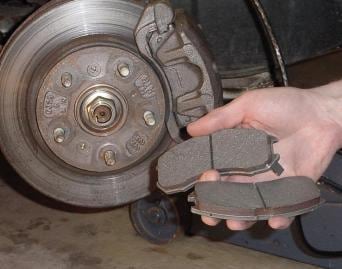 How often should I replace the brake pads on my vehicle? The frequency of brake pad replacement will vary from car to car and driver to driver. One tell-tale warning sign that your brake pads need to be replaced is squealing brakes. As your car slows down, listen closely. If your brakes are making a high-pitched squeal, it's time to have your brake pads changed. If you're hearing a grinding noise as you brake, see your mechanic right away. That grinding noise indicates that your brake pads have worn out completely and the rotors of the car are grinding against the metal of the calipers.
What's a brake job? A brake job is the replacement of the worn brake pads on your vehicle. A brake job will restore your vehicle's braking performance to brand new. 
Looking for brake service in NJ? Stop by Lynnes Subaru to talk with one of our experts about the safety of your car and its brakes today or schedule an appointment with us online. We would be happy to assist you.