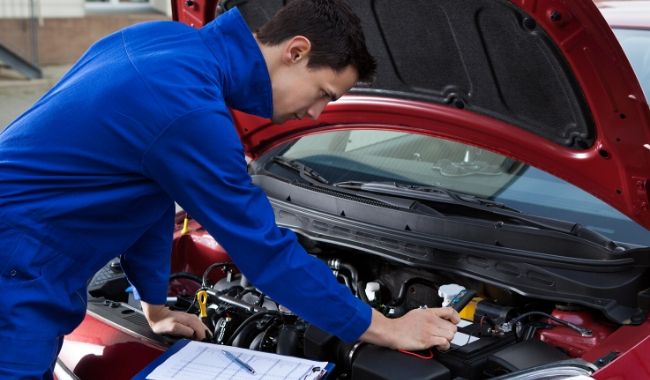 Many individuals tend to enjoy road trips in summer. We all have fun in summer, and it won't be nice if your car spoils your plans. At
Lynnes Subaru
, we put customers' interests first to ensure that you have that safe and fun summer adventure with your car.
We often advise our customers to schedule recommended service maintenance. This helps to prevent unexpected vehicle malfunctions on your next trip. Lynnes Subaru professional technicians make sure that you go on your adventures this summer with more peace of mind over your vehicle.
Here are some of our routine services for summer maintenance:
1 - Tire Checks
For your vehicle to move on the road, it needs its tires. The tires need to be checked for perfect pressure. Most times, the temperature can affect the pressure of the tire.
Driving a car with an under-inflated tire can be quite dangerous. It produces additional heat, which can make the tire age prematurely. As a result of this, the tires can be condemned easily. Our experts are available to inspect the tire for the right pressure and good working condition. The tires are checked for good traction and perfect rotation.
2- Vehicle Air Conditioning
It would be a very bad experience to have to put up with faulty air conditioning in summer. You cannot afford to have your vehicle's air conditioner blowing out only hot air when you need to cool down. Drive-in your car at any of our service department and let us have it checked and recharged. Do that now so that you will not have to go about your days with a broken AC this summer.
3-Fluid and Filter Change
Cars sometimes malfunction due to a lack of fluid or fluid shortage. Heat is a major catastrophic factor that goes against car components this season. Different fluids, oils in the engine, and coolants work fervently to ensure that the heat in the engine is reduced.
Always fill or replace these fluids at all times. These fluids help to regulate the vehicle's heat and ensure smooth functioning on your road adventures. These fluids also ensure the longevity lifetime of essential motor parts such as the transmission and powertrain.
Lynnes Subaru Service
If you're looking to have your vehicle serviced this summer, visit our dealership located in Bloomfield, NJ, near Montclair and Livingston. Our experienced and knowledgeable service department will perform the necessary diagnostics and repair to keep your car, truck, or SUV running in optimal condition. Schedule your service today.