'Tis the season for giving, and the Bloomfield, NJ, area offers several ways for folks to open their hearts and give back to the community.
In today's community spotlight, we'll be highlighting one of these places: The Human Needs Food Pantry. Discover what this charitable organization is all about, and learn what you can do to help out by reading the sections below.
About Human Needs Food Pantry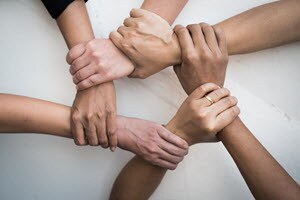 Since 1982, the Human Needs Food Pantry has stood by their mission to "provide food, clothing, and other services to people in need."
Originally established as a local church outreach program, Human Needs eventually transitioned into an independent non-profit organization. As their client base expanded, so too did their need for more space, and in 2005, Human Needs transitioned into a newly built facility out of which they still operate today.
Run by Executive Director Mike Bruno, Human Needs brings vital resources to a wide range of clients, from struggling families and unemployed individuals to the disabled and elderly. Eligibility is based upon federal guidelines, which in turn determine a person's need in accordance to income.
Available Programs
The Human Needs Food Pantry offers several resources to those in need as well as grocery distribution, a clothing warehouse, and medical screenings. Let's delve into a few of these programs.
Grocery Distribution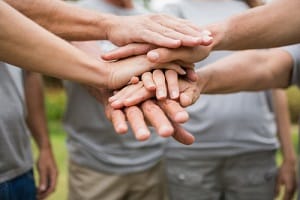 ?The food pantry at Human Needs provides clients with numerous food items, such as meats and non-perishables as well as a selection of fresh fruits and vegetables. A selection of canned and dry goods is also available along with various personal care items like soap and shampoo.
Furthermore, Human Needs operates a delivery service for those who are unable to personally visit the pantry.
Clothing Program
Offered once monthly, registered clients are able to browse through a stock of free clothing and other household goods. They can shop through isles of clean and gently used kitchen items, linens and more.
Ways You Can Get Involved
Did you know that over 1.19 million people in the state of New Jersey suffer from food insecurity?
Help reduce this statistic by giving your time to the programs of Human Needs Food Pantry. They could always use an extra hand around the warehouse for several kinds of tasks, such as:
Packing fruits and vegetables
Picking up food from suppliers
Sorting clothing, linens, and other household goods
Delivering groceries to homebound clients
However, none of these jobs are possible without the generous support of those in the community. All of the clothing and household items offered at Human Needs come from generous donations. The next time you're cleaning out your closets, consider donating the items you no longer have use for.
Make a Difference in Your Community Today
Give back, feel good, and spread some cheer this holiday season by volunteering at Human Needs Food Pantry.
To see all the ways you can help near Bloomfield, NJ, be sure to check out their Facebook page.