Maybe you're looking to be the next Gordon Ramsey, or just trying to step your game up for that dinner party you have planned. Either way, these cooking classes near Bloomfield, NJ, will help you get your chef on!

CHEF IT UP
Lisa Tirone started CHEF IT UP in 2003. A love for cooking, a plethora of family recipes, and her enthusiastic personality have all led to her success. Lisa has one mission: To create fun-filled experiences for all through the love of cooking.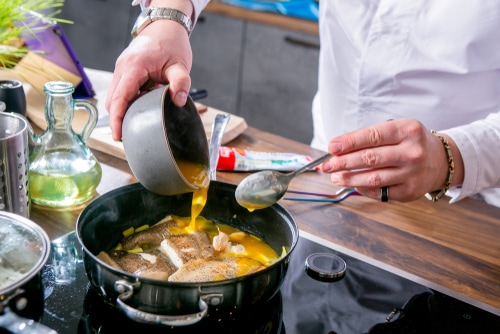 CHEF IT UP party places are perfect for your next cooking party or event. You could also just attend one of their awesome cooking classes. The aspiring chefs will do it all: chop, mix, measure, roll, slice, and dice. Who knew learning could be so much fun?
They have fun classes available for culinary crafters of all ages. Best of all, they understand the importance of food allergy awareness. Their facilities are completely free of peanuts and tree nuts.
They can even bring the fun to you with CHEF IT UP 2 GO! They supply everything; you just bring the tables, chairs, and aspiring culinary masters.
You can visit their Facebook page to see what they're cooking up today!
Montclair Culinary Academy
Chef Karan Fischer is the founder and executive chef of the Montclair Culinary Academy. She graduated with honors from the Institute of Culinary Education in Manhattan in 2009. The NYC Board of Education recognizes her as a chef/instructor for healthy cooking. Chef Karan is adamant about serving, eating, and teaching with farm-to-table food.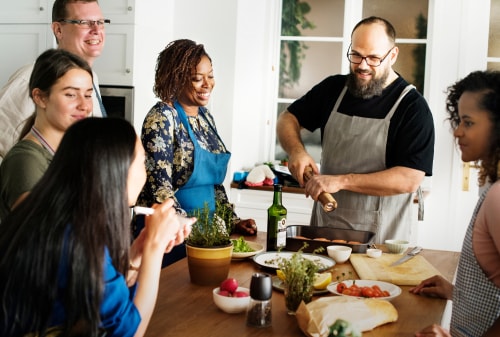 The Montclair Culinary Academy offers both adult classes as well as children's classes for ages seven and up. They also offer summer camp opportunities. Each week-long camp gives children the opportunity to be the driving force of their food. They will learn food safety, knife skills, food science, and social and math skills, all while making delicious culinary creations.
Adults can also take part in the fun with BYOB classes, private parties, and private lessons. Some of the classes you'll find there include:
French cooking
Sushi
Evening in Barcelona
Tastes of Morocco
Students of all palates and skill levels are welcome. Visit them on Facebook to see how you can get started!
Ridgewood Culinary Studio
Ridgewood Culinary Studio is owned and operated by Nanci Gregory and Jo Marie Quinn. The two friends have been brought together by their love for cooking. Each of them has been trained by some of the top chefs in Rome, Paris, and Madrid.
At the Ridgewood Culinary Studio, you'll find adult classes and parties, as well as children's classes. Children can even take part in cooking camps like "Pasta, Pasta, Pasta" and Travel Around the World.
They also offer unique team-building events for companies and their clients. These classes build camaraderie while teaching everyone contemporary culinary concepts. With party options like Iron Chef, Asian Fusion, and Classic Italian, your employees will walk away with new skills and a full stomach.
To see what classes and events they've got going on, check out their Facebook page.
Start Cooking Today!
These cooking classes near Bloomfield, NJ, are a great opportunity for you or your children to start learning the unique skills that will cultivate a passion. If you're trying to create the next big culinary masterpiece, or simply want to stop buying so many frozen pizzas, these classes can help.
So, strap on your apron and chef hat and start cooking today!