We all know the old adage: breakfast is the most important meal of the day. Well, regardless if it's the most important, it certainly has the potential to be the most delicious, especially when you're located in a town that's laden with brunch hotspots.
No matter if you like starting your day off with something sugar-filled or if you prefer a piping-hot platter of bacon, these Best Brunch Spots near Bloomfield, NJ, are the place to be. Let's take a look at what you'll be chowing down on at these tasty temples filled with all your go-to brunch favorites!
Anthony's Cheesecake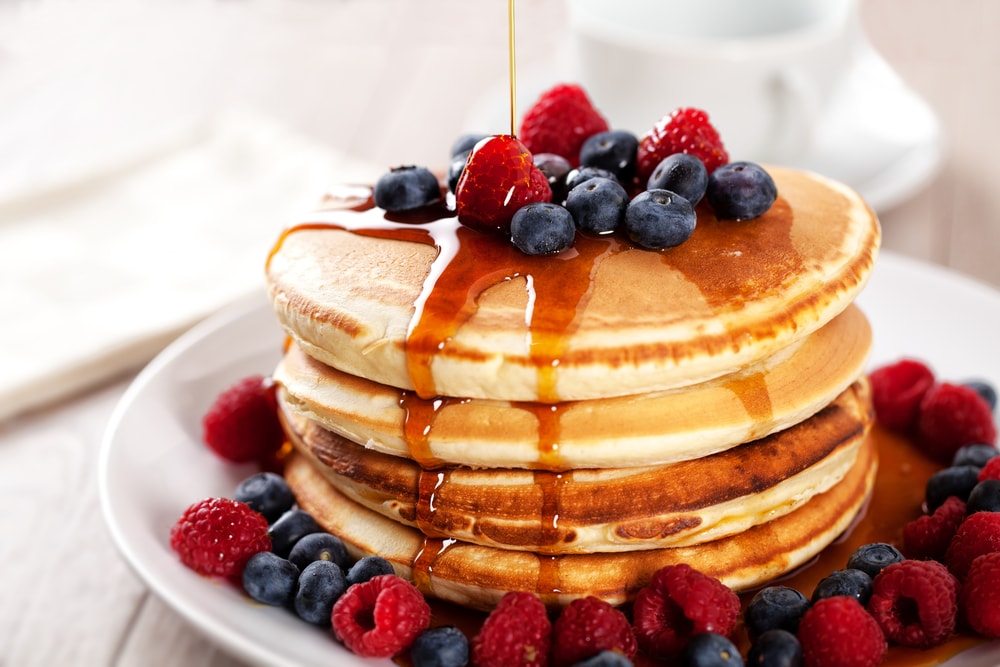 Cheesecake for breakfast?! Not quite. At Anthony's Cheesecake, you'll stumble upon a whole slew of breakfast grub that goes well beyond their delectable cheesecake selection.
Here, you and your family can choose anything from their huge brunch menu, which just so happens to be served all day. That means that you can dive into a heap of pancakes for dinner or a plate of French Toast for lunch. Either way, you'll nosh on something that's likely to start an addiction.
Try This!
Why not combine the best of both worlds: a tasty sammie and your favorite brunch eats? Well, all you have to do is order up this café's Nutella & Cookie Butter Sandwich, which smothers grilled 12-grain bread with hefty dollops of Nutella and Cookie Butter and tops everything with sliced banana.
Don't forget to take a look at photos of their brunch options and cheesecakes by visiting their Facebook page!
Essex Junction Craft Bar & Kitchen
If you're in the mood for something homegrown and adorned with an alcoholic beverage, drop what you're doing and head to Essex Junction Craft Bar & Kitchen.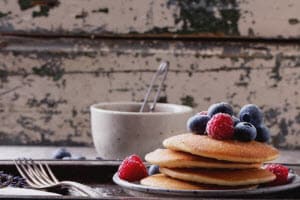 From 10:30 AM to 3:00 PM every Sunday, this local joint heats up the kitchen with creative twists on classic brunch essentials and lots of booze to finish your weekend off right.
Try This!
What could possibly be better than bottomless drinks and scrumptious bites on a Sunday? Well, at Essex Junction, their Sunday Funday special pours up your choice of bottomless Mimosas, Mango Sparkling, or Bloody Marys.
Pair all that deliciousness with their Bananas Foster French Toast. This ooey-gooey dish satisfies your most hedonistic cravings with Brioche Bread, dunked in a signature sauce, and served with glazed bananas.
Stop by their Facebook page to see what your fellow brunch lovers have to say!
Le Salbuen
Global influences meet farm-to-table cuisine for the perfect kick off to a busy week at Le Salbuen. Thanks to Chefs John and Christina Salierno, this café keeps adoring fans coming back for more with a seasonal menu of carnivorous, vegetarian, and vegan dishes.
Put simply, no matter what type of eater you may be, you'll find something to relish in at this melting pot.
Try This!
To savor every ounce of these chefs' commitment to globally inspired fare, take a bite of their Croque Madame Empanada, which marries French and Spanish flavors into one perfectly crafted pie.
Filled with Organic Egg, Organic Ham, Locally Sourced Gruyere Cheese, and served with an Olive Lemon Aioli and Organic Petite Salad, this dish is the ideal combination of rich aromas and refreshing greens on one plate. Add a side of Portuguese Chorizo to all that, and you have yourself a winning brunch.
Take a look at the mouthwatering photos on their Facebook to prepare for your visit!