Grab a Great Slice of Pizza near Bloomfield NJ

Everyone loves pizza. Whether you use a fork, eat the crust first, or roll it up like a burrito, we can all agree that pizza is good for the stomach and the soul, no matter how you bite into it.
If you're in the mood for a slice of saucy, ooey-gooey, cheesy heaven, here are a few places where you can find the best pizza near Bloomfield, NJ.
Casa Turano & Parkside Pizzeria
No matter if you choose to sit inside and enjoy the cozy atmosphere of the restaurant or order out, the pizza at Casa Turano & Parkside Pizzeria is sure to please.
They offer a long list of options, but their specialty pizzas are definitely worth noting. From the White Pie to the Meat Lovers and Margherita, each specialty pie packs tons of flavor and is made with some of the freshest ingredients available.
Want to dine in? You can enjoy the cozy atmosphere as you dig into any one of the restaurant's three outstanding pizzettas (Classico, Margherita, and Bianco).
Check out Casa Turano & Parkside Pizzeria on Facebook to learn more about all the pizzas available at this Bloomfield eatery.
Fiamma Wood Fired Pizza
With hand-made pizza cooked at 900-degrees in a wood-fired oven shipped directly from Napoli, Italy, Fiamma Wood Fired Pizza brings authentic Italian style pizza to the streets around Bloomfield.
Choose from a wide variety of specialty pizzas from adventurous combinations to classic creations. Indulge in the Pizza Bianca, a white pizza topped with fresh mozzarella, ricotta, and extra virgin olive oil. Go for the Monza, complete with crushed tomatoes, fresh mozzarella, grilled eggplant, mushrooms, and kalamata olives.
Of course, you can always create your own unique combo. Start with Fiamma's Original Wood Fired Tomato Pie, then choose from over 20 delicious toppings such as sausage, roasted peppers, meatballs, and mushrooms.
Visit Fiamma Wood Fired Pizza's Facebook page to see what's cooking!
Fortissimo Osteria/Pizzeria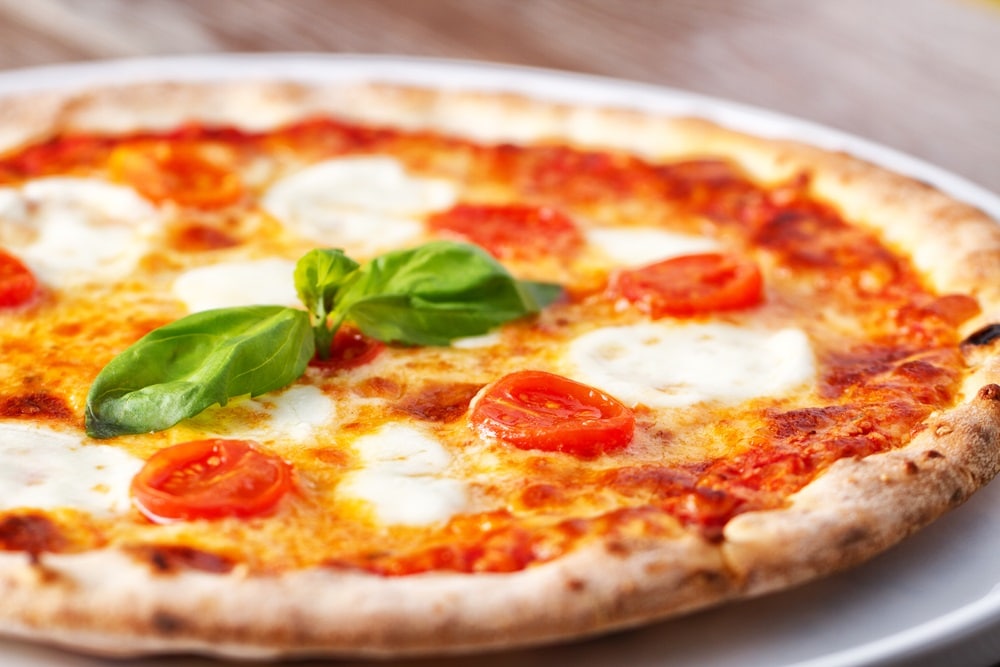 Whether taking out, dining in, or ordering delivery, you can't go wrong with Fortissimo Osteria/Pizzeria.
They've got a lengthy list of mouth-watering pies fitting for all types of diners. Those looking to keep it simple will love their Cheese Pizza, Bianca, or Margherita options. If you'd like, however, each pie can be topped with any ingredient of your choosing.
If you're feeling daring, why not try some of their more unique options. Feel like a kid with the Playground, covered with French fries, chicken fingers, mozzarella sticks, and honey mustard. Take a bite of the Chicken Bacon Ranch, topped with mozzarella, cheddar cheese, bacon, ranch, and a chicken cutlet.
Receiving your pie is easier than ever with online ordering. Check out Fortissimo Osteria/Pizzeria on Facebook to see their daily specials.
Romanelli's
Some of the world's best pizza can be found throughout Italy. Sounds great, except, we're pretty sure Bloomfield is out of Florence's delivery range. That's alright though because you've got Romanelli's!
You can find exactly what you're craving here, with a menu of over 20 specialty pizzas, including Four Cheese, Vegetable, Buffalo Chicken, and Brooklyn Margarita. Alternatively, you can always create your own combination, from their long list of fresh toppings like anchovies, zucchini, or eggplant.
Furthermore, with Romanelli's catering and private dining options, your next celebration will be more delicious than ever. Choose from several tray options or rent out their dining room for up to four hours of fun.
Find Romanelli's on Facebook for some mouth-watering photos.
Town Pub
Craving a delicious, thin crust pizza? Order from Town Pub in Bloomfield. Famous for their thin crust pies, the pizza here is crispy, light, and incredibly flavorful.
Dig into their Kitchen Sink Pizza if you're looking to indulge in a little bit of everything, or their Chicken Pie Pizza for something a little different. If you want something even lighter but still incredibly delicious, order the Greek Salad Pizza!
Plus, you won't just get good food at this restaurant. Hosting monthly comedy shows and fantastic happy hour and drink specials, you'll be sure to get great entertainment and your favorite drinks and brews, too!
Check out Town Pub on Facebook for the latest updates on events and specials!
Zi Zia Pizzeria & Trattoria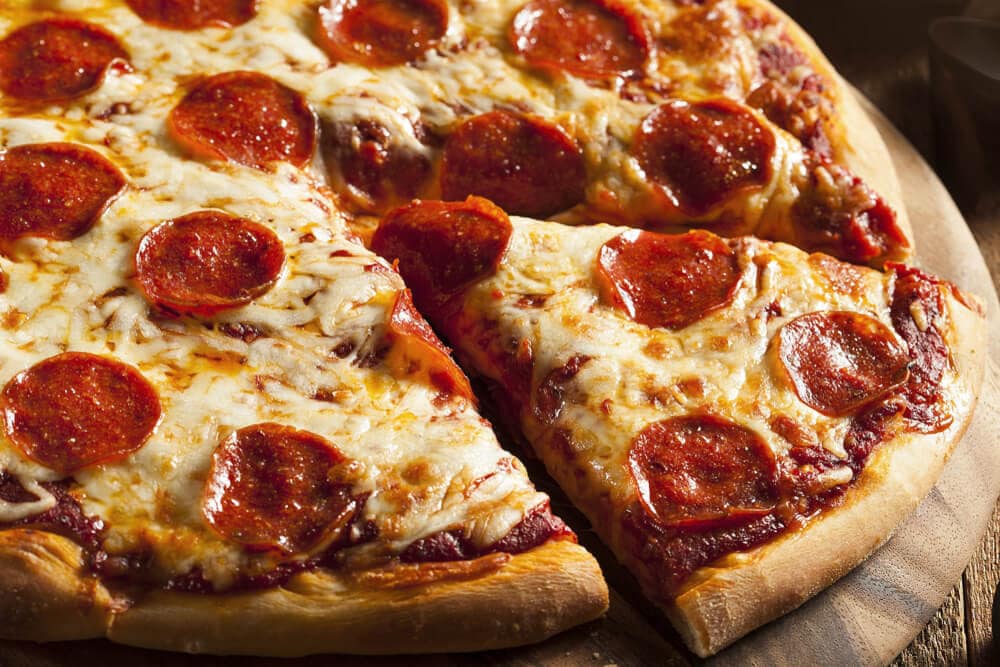 Zi Zia Pizzeria & Trattoria is all about authentic and fresh Italian food, and it shows in their pizzas. Made with some of the best ingredients, you can always count on the pies here to be as fresh as possible.
And of course, they offer tons of pizzas. The selection of Gourmet Pizza includes everything from Pesto Chicken to Penne Alla Vodka, so you're sure to find something that satisfies your appetite and cravings.
There's also their Grandma's Pizza and Cauliflower Pizza. If you want a slice of these heavenly pies, you'll need to put in a day's notice. But, with that kind of prep time and all the fresh ingredients and care that goes into every pie, it'll definitely be worth the wait.
Follow Zi Zia Pizzeria & Trattoria on Facebook and get a closer look at all their fantastic gourmet pizzas.
Get a Slice of Cheesy Pizza Heaven in Bloomfield
Ready to take a bite of some of the best pizzas in Bloomfield? If so, place an order or book a table at these local eateries today!