Gear slipping is a common issue with a vehicle's transmission, especially as they get older and approach the 200,000-mile mark. In an automatic transmission vehicle, slipping gears can be a very bad sign. An automatic transmission sits alongside the engine as the most complex and most expensive part of the vehicle, which means getting issues fixed as soon as possible could mean less money spent down the road.
Vehicles with manual transmissions can also have issues with gears slipping, but these are often related to the manual clutch, which is usually easy to repair or replace.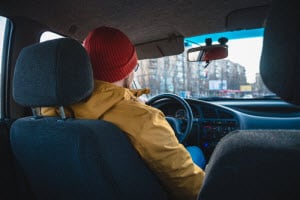 Bloomfield, Clifton, and Montclair drivers should be aware of what gear slip feels like and what its common causes could be to keep their vehicles in solid condition. If you think your vehicle's gears slipping is a problem, read on to learn possible causes, then consider booking an appointment at your closest licensed Subaru mechanic near Bloomfield to have it repaired.
What Slipping Between Gears Can Feel Like
A slipping automatic transmission will often "hunt" for the next gear, sometimes keeping the engine at too low of a gear and raising it above 4,000 RPM or keeping it at too high of a gear and preventing the needed power when passing.
Other times, there will be a noticeable delay between using the gas and feeling its effects. For example, when moving from a stop, the vehicle may rev unusually and wait before taking off. At normal speeds, the engine may feel like it disengages for a second then jumps into the next gear with a distinct "thunk" sound before lurching the whole vehicle forward with a jolt.
[Get more information on what a failing transmission sounds like.]
Manual transmissions may exhibit similar problems, but since the owner controls gear changes, the most common effect is feeling like you're not locked into the proper gear.
Now that you know what slipping between gears may feel like, below are the most common causes.
Low Transmission Fluid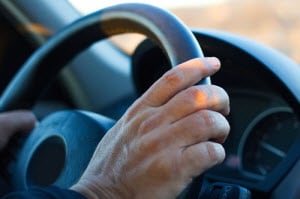 Your transmission fluid keeps friction between parts down and enables some mechanical processes that don't work in dry environments, such as rotating clutch plates in an automatic vehicle.
Low transmission fluid can occur from not changing your transmission fluid over a long period of time, but the more likely culprit is a leak. Automatic transmission leaks are common at the input shaft seal, the axle seal, and near the torque converter.
Leaks are serious, since they can cause your transmission to wear or seize. Have any suspected leaks investigated quickly by an experienced professional mechanic.
Old or Overheated Transmission Fluid
Transmission fluid that has overheated or has sat around too long won't work effectively, causing issues similar to low fluid. Fixing this problem can be as simple as having a fluid change, but overheating can indicate issues within your transmission or your vehicle's cooling system.
Worn Parts
Automatic transmission bands can become worn, causing gears to literally slip inside their housing. The gears themselves can also wear, especially if an issue has been ignored for some time. Worn gears can sometimes be replaced individually, but a total transmission replacement may be needed.
Malfunctioning Parts
In automatic transmissions, the solenoid and torque converter are two common culprits of gear slipping. The solenoid distributes fluid and can sometimes malfunction. The torque converter transmits power from the transmission to the main drive shaft, and if it doesn't contain enough fluid, it'll cause slipping sensations.
In manual vehicles, a blown or worn clutch pad is often behind gear shifting or slipping problems.
Have Your Vehicle Checked Immediately if Its Engine Slips Between Gears
A malfunctioning transmission can create dangers on the road and pose serious problems for the vehicle if ignored. Bloomfield, Clifton, and Montclair drivers should book appointments with the Lynnes Subaru Service Department to keep their vehicles running smoothly and shifting like a dream.