You don't have to be a professional skier to invest in your own ski gear. Whether you're a novice finally checking this item off your bucket list, or an expert who could ski before they could walk, these shops have you covered. Check out the top ski shops near Bloomfield, New Jersey for all your winter sports needs and start hitting the slopes.
High Country Ski and Tennis
Boots and bindings and brands, oh my! High Country Ski and Tennis prides themselves on their exceptional customer service and their top-of-the-line ski equipment made by a variety of brands, including Atomic, Volkl, and Lange. They prove their dedication to greatness by testing all of the products before they sell them, so you can be confident that their staff really knows their stuff.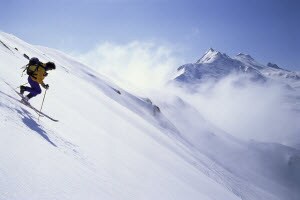 Along with selling skis and ski equipment, they also feature the best brands in outerwear and other winter accessories like goggles and boots. If you're still getting a feel for skiing and are unsure about investing in your own pair, High Country Ski and Tennis provides skis available for rent too. While you're there, peruse their selection of snowboarding and tennis gear as well. It's never too late to learn a new hobby, and High Country Ski and Tennis has everything you need to get started.
Heino's Ski and Cycle
Established in 1975, Heino's Ski and Cycle is a professional establishment with a personal touch. They provide exceptional products at great prices to everyone who walks in the door, from expert racers to families of recreational skiers. Their selection boasts multiple kinds of skis, such as racing skis, carving skis, park skis, and more, all made by the best reliable brands. You can find great all the necessary winter clothing and accessories there, too.
Heino's also offers additional services like ski mounting and boot fitting. They'll mount your skis even if you purchased them elsewhere, and they'll fit you with some boots no matter what size and shape your feet are. They're open year-round for your convenience, so stop by anytime.
Ski Barn
This savvy superstore is a one-stop shop for all your skiing specialties. Ski Barn has had the honor of being chosen as "Retailer of the Year" not one, not two, but three times. Their employees are all specially trained, and they require their boot-fitters attend a four-day long clinic to strengthen their expertise. In fact, their boot-fitting experts earned them another plaque on the wall as one of "America's Best Boot-fitters."
Ski Barn sells high quality equipment at competitive prices, and they even have a sizeable clearance section. Their vast range of skiing equipment includes skis, poles, bindings, and boots, and their impressive inventory of winter accessories features helmets, goggles, and luggage. Outerwear, made by name brands like The North Face, Obermeyer and Spyder to name a few, lines the walls and shelves. Chances are, if you're in need of a specific item or brand, they'll have it.
Go Shopping at The Top Ski Shops Near Bloomfield in Your New Subaru
In order to get to the top ski shops near Bloomfield, NJ, you'll need a reliable vehicle that won't let you down. Come take a look at Lynnes Subaru's great selection of vehicles, and go shopping in style at the top ski shops near Bloomfield, NJ in your brand-new Subaru. Our friendly staff will be happy to help you find a vehicle that fits your lifestyle and needs. Call us today!