Adopting a child has numerous benefits. You can provide a wonderful home for a child in need, and give them the life that they've always wanted while being surrounded by a loving family. If you're currently browsing adoption sites and waiting lists, you're probably getting frustrated because you don't want to have to wait for endless months to become a proud parent. November 19th is National Adoption Day, and we're going to give you a list of the top adoption services near Bloomfield so you can provide a home for a child in need, and watch them grow up and make you proud.
Children's Aid and Family Services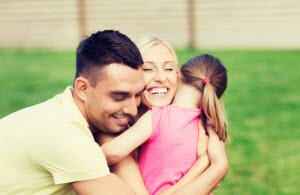 Children's Aid and Family Services, founded in 1899, works hard to find children a loving home that they can grow up in. This organization is one of northern New Jersey's leading providers of family services and child welfare programs. CAFS offers a variety of different services including Foster Care and family and community services. This organization primarily specializes in adoption and has placed more than 10,000 infants and children in homes with loving families. They even offer support for these new families adjusting to their new found parenthood.
Jewish Family Service of MetroWest New Jersey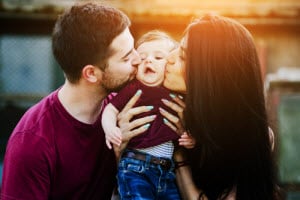 The Jewish Family Service of MetroWest New Jersey has the motto, "at every stage, at every age, we are here to help." This organization began in the 1860s as an orphanage to help displaced immigrant children as well as children who were orphaned by the Civil War. Since then, they've been one of the most sought after organizations to help with family counseling, children coping with trauma, and beginning education for children.
The JFCS of MetroWest New Jersey is licensed with the Open Arms Adoption Network, providing adoption services for the great New Jersey, Philadelphia, and New York area. They actively work with couples who are considering adoption and pursuing their options. This organization has had more than 150 years with helping families and children, so you know you and your future child are in the best of hands.
United Family & Children's Society
The United Family and Children's Society strives to build a healthier community, one family at a time. The UFCS is a decedent of the Plainfield Relief Society, which was founded in 1877 with the purpose of providing charity, to help aid and teach people to help themselves and their community. In 1941, the United Catholic Aid Society and the United Hebrew Charity Organization merged to form the UFCS.
Today, this organization provides adoption and foster services to northern New Jersey families. They provide pre and post-adoptive counseling, as well as educational services and placement referrals to help the families adjusting to their new lifestyle. They'll actively provide the necessary assistance and attention to ensure that the adoption process goes by smoothly, and you're comfortable in your position of being a new parent.
Adoption is a wonderful way to provide a loving home and a nurturing atmosphere for a child in need. Any of the previously listed services can help you become a proud parent of a child who will adore you.