Did you know that November is National Family Caregivers Appreciation Month? Caregivers go out of their way to ensure that your loved ones receive the care and treatment they deserve without leaving the comfortable surroundings of their own home. They receive the proper care without having to leave their home, and these caregivers will even chauffer your loved one to their appointments. If you need some help with a loved one, and want them to receive the best care, then here's a list of the best homecare services near Bloomfield, NJ.
Addus HomeCare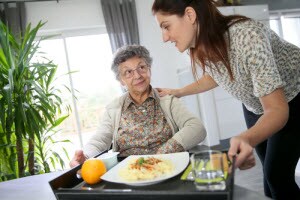 Addus HomeCare has been providing great care and attention to their clients since 1979. Their goal is to improve the health and well-being of your loved one through high quality and cost-effective health care services. They offer a variety of different services like in-home care, adult day services, and veteran care.
They'll gladly groom, prepare meals, run errands, clean the house, and be there to remind your loved one to take their medicine. You can rest assured knowing that your family member is in great hands with Addus HomeCare. This company takes payments through Medicaid Waiver Programs, Long-Term Care Insurance, Veterans Benefits, and Private Pay.
Cedas Home Care
Cecile Sutherland began Cedas Home Care to further her career in helping people. Using her experience in health care, hospitals, and out-patient surgery centers, she designed this company to cultivate the best in providing care to those who need it. Cedas Home Care offers a multitude of services for any situation. They provide personal care for seniors, and assist them with grooming and bathing, mobilization activities, eating and feeding, and assistance with self-administered medications.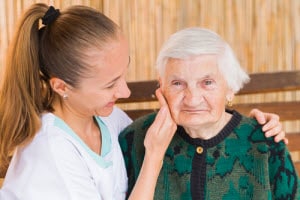 Cedas Home Care even offers baby care for newborns. All of the employees are baby-care certified and verified. They'll happily help you adjust to the new addition to your home. Their presence allows you to get some much-needed rest during this new and exciting time.
Preferred Care
Preferred Care is a family owned and operated care service that goes above and beyond in treating your loved one and offering a wide variety of home care services. They put a lot of effort towards improving the health, wellness, and quality of life for their clients. They'll cook, clean, and make sure that your loved one gets the necessary exercise to help them improve their mobility.
They'll even provide assistance in bathing, grooming, eating, cleaning, and shopping. As a family owned and operated care service, they know how important family is, and they strive to ensure that your loved one is looked after and kept in the best possible hands. The Preferred Care staff is available 24 hours a day, 7 days a week, and their services are covered by Medicaid, VA, and most private insurance plans.
Now that you know of the best home care services near Bloomfield, you're ready to decide which one is right for your loved one. They'll thank you for it.