As a coastal state, New Jersey has a longstanding history of providing the nation with some of the best seafood. Though fishing is just one small component of the state's economy, it's quite significant. Fishing hasn't changed much in the last decade, save for a few modern conveniences.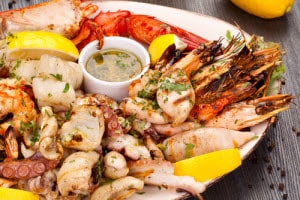 What has changed is how seafood is cherished. The month of October is known as National Seafood Month. This month is set aside to bring awareness to the importance of sustainable fisheries, the benefits of eating fresh seafood, and the importance of making smart seafood choices.
Good seafood should be celebrated, whether you live in Bloomfield, Clifton, or any other surrounding town, so here are the best seafood restaurants in Montclair, NJ.
Halcyon Seafood Brasserie is proud to serve the local area as a premier neighborhood escape. They offer chef-prepared entrées made with the finest, freshest seafood sources that showcase its true quality. This restaurant serves more than seafood, though, with chicken and beef options also on the menu.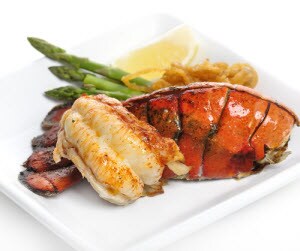 Halcyon's raw bar is a customer favorite and includes everything from clams and oysters to fresh shrimp and colossal crab cocktails. On the lighter side, there are wonderful salad options and playful seafood dishes such as tacos.
This location has it all and puts some of the best seafood dishes in the local area on their tables.
One of the main focuses of National Seafood Month is sustainability, which also happens to be a mission of the owners of Fin Seafood and Oyster Bar. New Jersey restaurateurs Gerry Cerrigone and Robert Gaccione are dedicated to filling their restaurants with quality seasonal catches that embrace sustainable fishing resources.
They offer food that's clean, light, and well-priced. There's a wide variety of dishes to choose from, from chilled whole Maine lobster at the raw bar to wood-grilled Atlantic swordfish. Crab cakes and fish and chips are crowd favorites, as well as delectable side dishes such as lobster truffle mac and cheese and cauliflower fried rice.
Fin Seafood and Oyster Bar embraces the true meaning of National Seafood Month.
Shellfish and fresh fish that are hand selected at the Fulton Seafood Market are crafted into wonderful dishes at the Gus and Co. Seafood Market. They feature house-made lobster rolls, crab cakes and chowders, as well as live lobsters that are steamed fresh. This establishment is a relaxed family joint with an old-time feel.
When it comes to the best New Jersey seafood, the staff at Gus and Co. are the experts.
Test Drive a Subaru in Montclair, NJ
Are you looking for a new car this fall? Come by Lynnes Subaru, proudly serving the areas of Montclair, Clifton, and Bloomfield, and let us put you in the driver's seat of one of our best vehicles. You'll soon see why Subaru has upheld a longstanding reputation for safe, dependable vehicles that are fun to drive and own.
If you'd like more information, contact a representative with our sales team or stop by and take a test drive today.