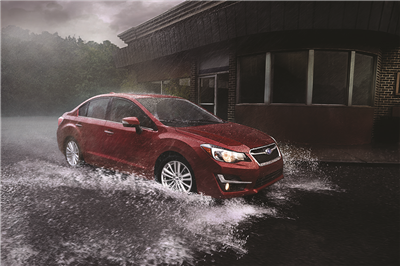 You've done your homework and researched all the safety features, designs, and technological amenities of new SUVs and decided that your next vehicle will be a Subaru Outback or a Subaru Forester—a wise decision. You've chosen the right trim level for your personal driving needs around Montclair, Clifton, and Bloomfield, NJ. You know what options and configuration you want.
You know exactly what kind of driving experience you're going to get from your Subaru Outback or Subaru Forester. All that's left to do is choose the perfect color that matches your personality. Read on to learn more about what particular colors say about a car and the different Subaru Forester and Subaru Outback colors that are offered.
What Color Says about a Car
While no two personalities are the same, studies have shown a correlation between car buyers' personalities and their choices in car colors. As much as personality influences these choices, so do extra factors like age, gender, setting, and climate.
Most experts agree that luxury vehicle buyers typically prefer neutral shades of black, white, or gray, and that sportier vehicle purchases tend to hit the color spectrum a little more frequently. Buying a red, yellow, or orange car reflects the happier side of a personality, while blues and greens show off the more comfortable characteristics of a person. Of course, not everyone will fall under these guidelines.
2016 Subaru Forester Colors
Some of the more subdued, classier colors offered for the 2016 Subaru Forester include Dark Gray Metallic, Crystal Black Silica, and Ice Silver Metallic. These choices reflect the confidence and luxury Forester drivers feel.
Options such as Quartz Blue Pearl and Venetian Red Pearl run the range between comfort and exhilaration in your new ride. These are only a few of the choices offered for the 2016 Subaru Forester.
2016 Subaru Outback Colors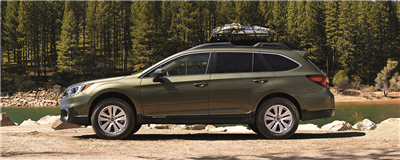 Much like the Forester, the Subaru Outback has color options to reflect the class, comfort, and pleasure this vehicle gives its drivers. Options like Crystal White Pearl and Carbide Gray Metallic are on the more moderate side of the scale, while Twilight Blue Metallic and the aforementioned Venetian Red Pearl add a little more flash to your new Subaru Outback. Again, these are just some of the colors offered.
Lynnes Subaru
If you still don't know what color that final finishing touch should be, try gazing out over a parking lot to see what color catches your eye. Many people remain undecided until the moment they buy their car, but you'd be surprised at how often someone's biggest regret is having chosen the wrong color vehicle.
If you're still undecided, come to Lynnes Subaru and get a look at our lot. We have all the vehicles you care to look at and the sales staff to answer all your questions. You've already made the right choice by going with a Subaru Forester or Subaru Outback. Contact us today for help in making that critical last decision!