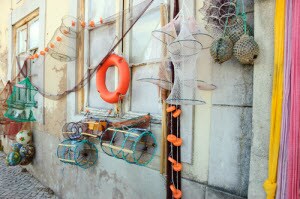 Fishing is a fun activity to do in the warmer seasons, but finding the right gear and tackle can be tough, so we're going to help fishing enthusiasts like you in the Montclair, Clifton and Bloomfield area find out where the best finishing shops are near Bloomfield, NJ. Whether you're fishing the surf, a lake or even a creek, these shops can arm you with the gear you need to pull some tasty fish out of the water.
Shannon's Fly & Tackle
Shannon's Fly and Tackle has been providing the Califon area with fly fishing supplies since 1973. This full-service fly fishing store not only offers a wide array of rods, lines and leaders, but also tutorials and fishing reports, so you can get your gear and find the best spots for catch and release fishing. You can stop into the store and browse the selection; you can even order your supplies online. Les Shannon's Catskill style fly shop even offers lessons, so you can brush up on your fly fishing skills and put them to the test. You can even pick up a map of the best fly fishing streams in the area.
Streams of Dreams Fly Shop & Outfitters
Streams of Dreams Fly Shop & Outfitters has been a family owned and operated business since 1995. This shop is staffed with genuine fly fishing experts that can help you pick the right kind of gear to help you with your fly fishing. You can take lessons with sponsored fly fisherman like Jon and Harry Huff, who have been developing their skills since early childhood. Jon became sponsored by Thomas & Thomas Fly Rod Co., Hobie Glasses, and Gatti Fly Rods at the age of 14. He has helped not only create Streams of Dreams but also actively teaches others the skills they need to become experts in the field of fly fishing.
Tackle & Field

Tackle & Field is an outdoor sporting goods store that specializes in hunting, archery and fishing. At this location, you can find high-end fishing supplies, live bait, boating equipment and outdoor clothing to prepare you for your fishing excursion. You can even stop in for advice and information about fishing conditions, baits and the best fishing hot spots in the area. Tackle & Field will even provide you with selections that are perfect fits for your fishing destination.
Tight Lines Fly Fishing
At Tight Lines Fly Fishing, you can arm yourself with the latest fly reels and rods, wading gear and fly boxes and accessories. Not only does Tight Lines Fly Fishing offer the best gear, they even offer a variety of resources like river flows and temperature charts, lodging and instructions to help you master the craft of fly fishing. Learn the skills at Tight Lines and take them out on the water to see how they help you cast and catch.
For fisherman in the Montclair, Clifton and Bloomfield area, any of the fishing shops can provide you with the best gear to take out on your next fishing trip.