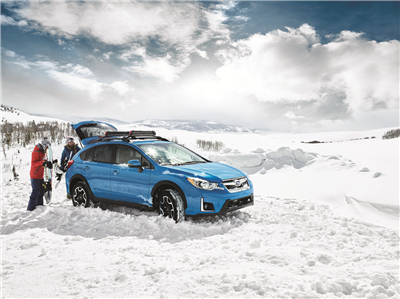 Did you know that almost every Subaru vehicle features a symmetrical all-wheel drive? This impressive feature that Subaru is known for makes driving in slippery conditions and on rough terrain easy and efficient. For drivers in the Montclair, Clifton and Bloomfield area, we're going to let you know how Subaru's symmetrical all-wheel drive works.
Understanding the Subaru BOXER® Engine
The first step in learning about the Subaru Symmetrical All-Wheel Drive is understanding the unique engine that powers it. All Subaru models feature the Subaru BOXER® engine. This one-of-a-kind engine features horizontally opposed valves which recycle the power, making it one of the most efficient engines on the market today. This engine also lays flat under the hood, meaning it benefits your drive by offering a low center of gravity. This results in its better handling, its smooth acceleration and its limit on fuel waste. Because most engines endure a bit of drag, it makes the fuel economy suffer. The Subaru Boxer® engine eliminates as much drag as possible, which results in a higher fuel efficiency.
How Subaru AWD Works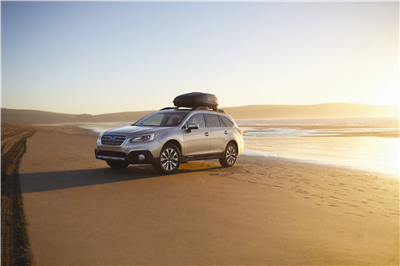 The Symmetrical All-Wheel Drive in Subaru models offers a perfect balance of weight distribution, hence its "symmetry." The power generated in the Boxer® engine flows directly into the vehicle's all-wheel drive system directly. The power from the engine stays with the all-wheel drive for the better part of your trip.
This all-wheel drive, combined with the Boxer® power, works efficiently in grabbing as much of the road as possible, giving it really powerful and effective traction. When you're driving on a slippery road, it's natural for your car to lose a bit of traction or suffer from wheel slippage. The Symmetrical All-Wheel Drive can sense a loss of traction immediately, and thus go into action to prevent your Subaru from slipping further.
The all-wheel drive will react instantly to loss of traction by sending more power from the Boxer® engine to the wheels that still have traction. This system allows the driver to react quickly while staying in complete control of the vehicle. Evasive maneuvers are more easily executed thanks to the all-wheel drive system in the Subaru.
The Subaru Symmetrical All-Wheel Drive provides a perfect balance of distribution and power to every one of your wheels. This system responds quickly when it senses wheel slip, so you know that you'll be prepared. You may not be able to control the weather and road conditions, but you're in total control of your Subaru thanks to the one-of-a-kind Symmetrical All-Wheel Drive.
This All-Wheel Drive system may be a result of the Subaru vehicle's safety ratings. In the year 2016, more Subaru models were voted as Top Safety Picks by the Insurance Institute of Highway Safety than any other automotive brand. If you want safety, stability and efficiency, then go with a Subaru.
Experience Subaru AWD at Lynnes Subaru
Get behind the wheel of a Subaru to see for yourself the incredible Symmetrical All-Wheel Drive and how it handles. You can schedule a test drive with us at Lynnes Subaru. We proudly serve drivers like you in the Clifton, Montclair and Bloomfield area.