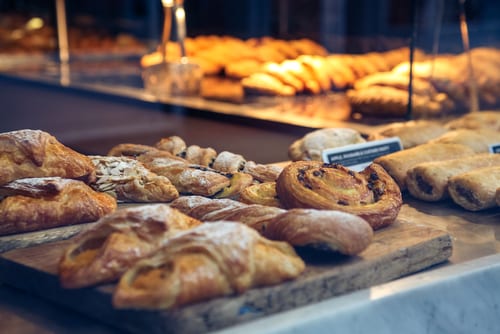 Pastries, cakes and pies are great desserts that won't leave you with brain freeze. Did you know that July 12th is National Pecan Pie day? To help people like you in the Montclair, Clifton and Bloomfield area find the best baked goods, we're going to supply you with a list so you can find your favorite. This is our list of the best bakeries near Bloomfield, NJ.
Adams Family Restaurant
Adams Family Restaurant is a family-style diner where you can indulge in a variety of great food. After your meal, you should take advantage of the on-site gourmet bakery. If you're stopping in for breakfast, try one of the fresh-made bagels to complement your morning meal. For dessert, you can sample a wide variety of the assorted baked treats like doughnuts, pies, cakes, brownies or the jumbo cookies. Stop into Adams Family Restaurant the next time you have a hankering for some fresh baked goods.
Anthony's Cheesecake Café
Anthony's Cheesecake Café specializes in more than just cheesecake. This eatery offers breakfast, lunch and dinner on top of the plethora of desserts featured on their menu. In terms of their fresh made cheesecakes, Anthony's offers a variety of spellbinding flavors that will prove difficult in landing on a choice. You can get a Bailey's Irish Cream cheesecake, Caramel Toffee Crunch, Oreo Cookie or even the Salted Caramel Pecan cheesecake, which is sweet and crunchy with a salty after taste. You can order small cakes or, with advanced notice, larger cheesecakes for your next party.
Bagels on the Hill
There's nothing better than starting off your day with a hot and fresh baked bagel. Bagels on the Hill can offer you that and more. This bakery is a family owned and operated business that opened in 1991. You can enjoy your breakfast sandwiches on your choice of fresh baked bagels, Kaisers, sub rolls, multigrain bread or even French bread.
Cakeaholic Obsession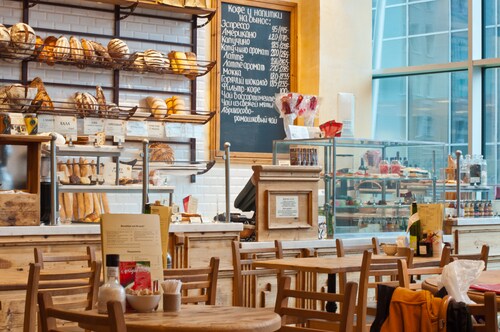 If you need a cake fix, then Cakeaholic Obsession is your place to go. This bakery offers a variety of cake flavors that will satisfy your cravings. You can sample any of the delicious cakes, including the Lemon Berry, White Chocolate Mocha, Pumpkin Spice or the Chunky Monkey cake. You can even order cupcakes and cake pops. This location also offers classes. You can learn how to make cakes by yourself so you can impress your guests at your next party with your newfound baking talents.
Gina's Bakery
Gina's Bakery, located in Montclair, offers you a healthy mix of baked goods that you can enjoy. Whether you want some delicious bread or some tasty treats, Gina's is a go-to. You can order a variety of bundt cake flavors, or you can opt for the Danish, muffins, brownies, scones or pies to help satisfy your cravings for sweets. You can even order custom cakes for your next party.
Any of these bakeries are a great place for people in the Montclair, Clifton and Bloomfield area to find fresh baked treats.