Time to bring out the menorah. Hanukkah will be here before you know it! A beautiful eight-day celebration filled with light and laughter, Hanukkah is an excellent time of year to get the whole New Jersey family together. While Hanukkah is on the later end this year—starting December 24 and ending January 1—it's never too early to start planning.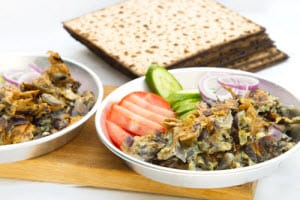 Whether you're simply getting the kids together to celebrate as a family, or you're putting on an entire Hanukkah event for the neighborhood, a caterer can seriously help reduce your workload. Keeping kosher may or may not be your modus operandi the rest of the year, but Hanukkah, like many of the Jewish holidays, calls for keeping kosher for many people. Here are some of the best kosher caterers near Montclair, New Jersey, who'll ensure your catered food will be so delicious, you'll forget the dietary restrictions!
Reuben's Glatt Spot Catering
Certified kosher by the Vaad Harabonim of Metrowest, Reuben's Glatt Spot Catering is the ideal kosher caterer for all occasions. Don't just limit your kosher catering to bar mitzvahs. Who says your office party can't also be kosher, to accommodate any religious dietary restrictions for any of your coworkers year-round? Located in West Orange, Reuben's Glatt Spot menu offers many holiday party and lunch catering staples, including Matzo Ball Soup and Pepper Steak. They even offer a new Sushi menu if you're looking to mix things up a little! Vegetarian options like Stuffed Eggplant and Cabbage ensure that your food accommodates even more diets and appetites.
Petaks Kosher Catering
Petaks Kosher Catering has been known as the best kosher deli in New Jersey for over 80 years, and we can see why!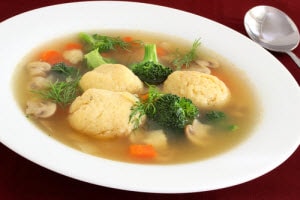 Their offerings have been satisfying the cravings of people in the tristate area since 1928. If you've got a hankering for a hot, super stuffed Pastrami on Rye with a side of Matzo Ball Soup, Petaks Kosher Catering is the place for you. Their catering options are no exception to the excellent quality of the deli. Keep kosher while still offering your guests an exquisite, elegant meal in a variety of cuisines.
Events by Joni
This is one of the best kosher caterers near Montclair if you're not only looking for good food, but a total event planning experience. Joni will work with you to make sure every single detail of your gathering is right. If you're looking for the perfect venue for your holiday party, Joni's clients have exclusive access to deals at such places as the Yogi Berra Museum and Learning Center at Montclair State University.
We at Lynnes Subaru wish you and your family a happy and healthy holiday season and New Year. Remember to drive safe as you check out the best kosher caterers near Montclair, and be sure to stop by if you're in the market for a ride upgrade!