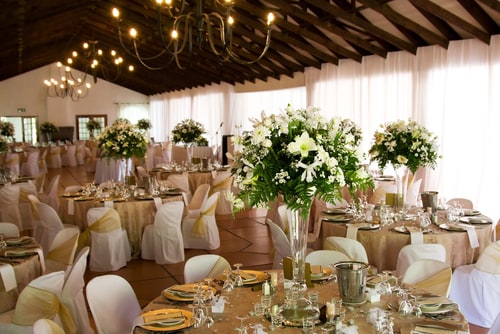 Wedding season is upon us, and for love birds in the Montclair, Clifton and Bloomfield area who are stressing over where to have their wedding, don't worry—we're here to help. We understand that a lot goes into planning a wedding. Getting the ride, DJ, photographer and caterer are one thing, but the most important thing is finding the perfect venue to hold your fairytale wedding. That's why we've compiled a list of the best venues in Bloomfield for your wedding.
The Chandelier
The Chandelier is a family owned and operated business that has been proving a wedding venue for couples since 1975. The Chandelier offers a great catering experience for you and your guests. Whether you're looking for a small intimate gathering, or a large group of over 200 guests, the Chandelier can accommodate your needs.
This wedding venue can even recommend various other wedding services like DJs, hotel accommodations, florists, photographers and even limousines services to chauffeur you from your wedding ceremony to your reception. The Chandelier offers a wide variety of wedding packages for you to pick, so you can tailor your dream wedding. Call 973-759-2500 to reserve your wedding reception room today.
The Manor Restaurant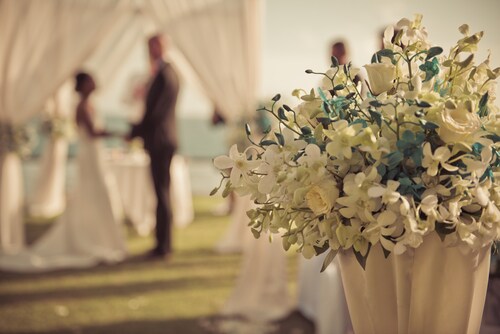 The Manor has been hosting weddings and events in the Northern New Jersey area for over 50 years. Whether you're looking for a banquet room or a classy parlor, the Manor can offer you that and more. The newly renovated Garden Room offers a beautifully elegant interior banquet room overlooking the Manor's plush and vibrant gardens.
The 20 acres of professionally landscaped grounds or the Garden Room terrace will make for the perfect backdrop for your wedding photos. The Manor has received many awards and accolades over the years, including the Four-Diamond Award from AAA for 25 years in a row. For wedding information requests, call the Manor at 973-325-2060.
Nanina's in the Park
Nanina's in the Park sits on the 360 acres of Branch Brook Park, which was designed by the Olmstead brothers who had a hand in constructing Central Park in 1860. Nanina's in the Park not only offers a beautifully lavish garden and venue, but catering is designed by award-winning world renowned chefs who put great care into crafting the perfect meals for you and your guests. For catering, the options are endless; whether you'd like a carving station, a chilled/hot seafood bar or a pasta station, you can tailor the menu to design the perfect evening for your wedding. Call 973-751-1230 to start planning your wedding today with Nanina's in the Park.
Finding the right venue for your wedding can cause you some stress, so that's why we provided you with our list of the best wedding venues in and around Bloomfield. For people in the Montclair, Clifton and Bloomfield area who are planning a wedding, any of these venues can offer you the right place for your wedding. Call today before the rooms get all booked up.