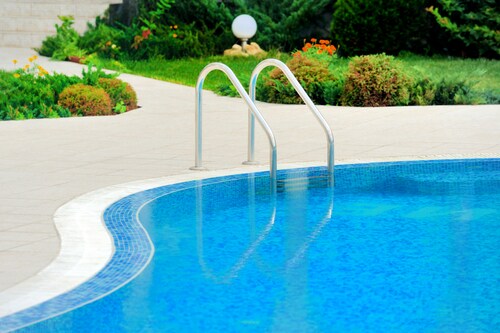 Spring has finally sprung, and summer is closer than you know. This means you're going to have to open up your pool so that you can cool of on those hot summer days. There's no doubt that your pool has probably endured dirt and grime from the winter, so for pool owners in the Montclair, Clifton and Bloomfield area, here's a list of the best pool cleaners in Bloomfield, NJ.
Alpa Pool & Spas
Alpa Pools & Spas has been cleaning pools in the Bloomfield area since 1969. This company, purchased by Russell and Liz Halbach in 2001, offers a variety of cleaning services that will make your pool sparkle. Not only does Alpa Pool & Spas clean your pool, but they offer repairs for various pool-related equipment like pumps, heaters and filters. They even offer vacation watch, so your pool won't be tampered with while you're enjoying a much needed getaway.
When it comes time to close your pool for the winter, Alpa Pool & Spas can take care of it for you, so you don't have to stress while trying to stay ahead of the cold weather. If you plan on selling your home, this company offers pool evaluations, so you know what to fix so that you can increase the value of your home. Call 973-435-8565 to have your pool cleaned and prepared for summer.
Atlantis Pool Service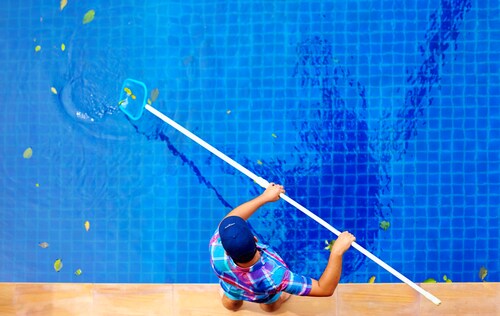 Atlantis Pool Service has be cleaning the Bloomfield area pools for over 25 years. This National Swimming Pool Foundation certified and registered business offers many different pool services including gauge, filter, and motor repairs, leak detection, water treatment, and even pool construction and installation. If you're interested in buying a home with a pool, you can call Atlantis Pool Service to inspect the pool to make sure that it's up to snuff. This company even offers pool opening and closing services, so call 973-751-3777 today for your pool cleaning needs.
Maltese Pool & Spa
Bob Maltese, owner and operator of Maltese Pool & Spa, has been offering his pool cleaning expertise for over 38 years. Whether you want to Summerize or Winterize your pool, Maltese Pool & Spa can offer you that and more. Maltese Pool & Spa also offers liner replacements, pump repairs, system upgrades, and even patio and walkway installations to make your back yard pop. This company can even add a waterfall to make your backyard pool have a tropical and inviting aesthetic. Call Maltese Pool & Spa at 201-939-5800 to have your pool opened and cleaned today.
Swimming and lounging by the pool is a great summer activity, and the last thing you want to do is clean your pool. Have any of these companies come by your home and give your pool a nice clean so that you can be prepared to host a number of pool parties for your friends and family in the Montclair, Clifton and Bloomfield area.