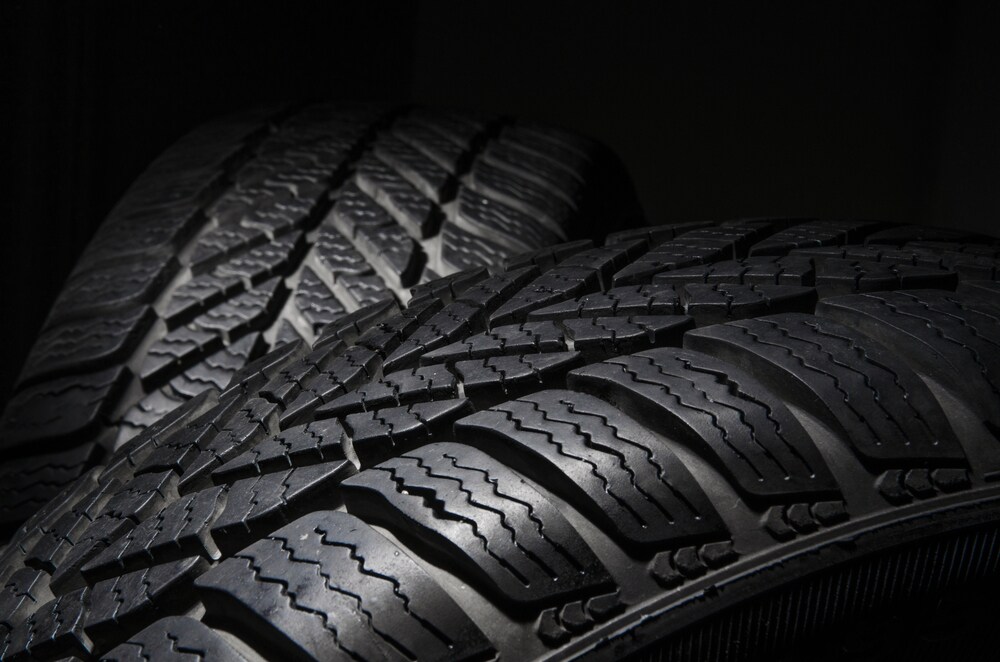 So you just bought a new Subaru at one of the local Subaru dealers in NJ, and you undoubtedly have big expectations for it. You expect excellent traction, high fuel economy and a quiet ride despite the weather conditions. So how will you get all of this? By using the best tires for your Subaru based on the season.
While it may seem silly to change your tires for every season, consider the differences in road conditions throughout each one. Would you want to stand on the asphalt in bare feet in the summer or winter? What kind of shoes would you want to wear? Wouldn't they be different? Just like your feet, your Subaru has different needs, depending on the season.
Finding out which tires are right for your Subaru is important, so you need to consider your options. Whether you're looking to optimize your vehicle's performance and handling ability during the most severe of conditions is something you have to contemplate when choosing your tires.
Below is a guide to each type of tire you can use on your Subaru vehicle and why you should consider them.
Summer Tires
Summer tires are designed to stand up to the high heat of the road and provide an excellent ride in normal driving conditions. These tires are best from spring through fall when there isn't a chance of freezing, since the material can't stand up to that kind of cold. You'll get high fuel economy, great traction and low road noise with summer tires. These tires will enhance performance while helping your fuel consumption.
These tires feature soft rubber which, in times of high heat, allows the tires to stick more to the ground. These tires aren't really meant for SUVs but more for compact and sporty cars. Bigger models like the Subaru Outback or Crosstrek are too heavy and handling with summer tires wouldn't be ideal.
For sedans like your Subaru Impreza, you may want to go with Goodyear Excellence® tires. These tires come highly rated for summer weather and sport performance. The design offers responsive handling and the wide circumferential grooves can help get rid of water from underneath the tread.
All-Season Tires
Your Subaru vehicle comes with all-season tires. They're designed with each season in mind and generally perform well despite the weather. But because they're all-season tires, they're not particularly excellent in any one season.
You'll still have to be careful driving in snow, and you may get slightly lower fuel economy and higher road noise in the summer because of the tread pattern. These tires are ideal if you live somewhere without harsh weather and you're not overly concerned about high performance.
One of the most popular all-season tires for the Subaru Outback, Forester and Crosstrek is the Continental PureContact with EcoPlus Technology. These tires offer great all-season traction in both wet and dry conditions. Depending on where you live and how mild your winters are, these tires are one of the best bets for your Subaru model.
If you drive a Subaru Legacy or Subaru Impreza, you may want to go with the Goodyear Assurance® or the Goodyear Eagle®. These all-season tires come highly rated and offer superior traction for the weather driving spectrum.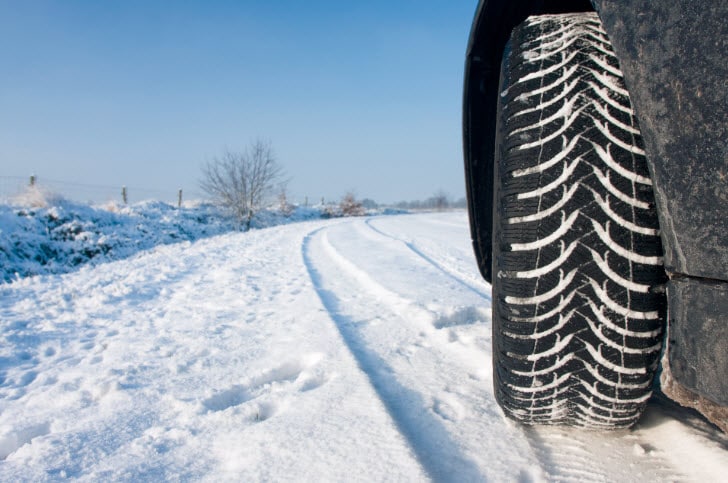 Winter tires are designed to maximize the amount of traction you have when driving in snowy and icy conditions. Unlike all-season tires, these tires are made of a much softer material so they can spread out on the ice to maximize traction. They get a good grip on the road and make a marked difference in the way a vehicle drives in winter. However, these tires will be loud and wear out fast in high heat.
Typical New Jersey drivers may consider getting all-season tires. However, if you drive your vehicle a lot in the winter and to the shore in the summers, you may want to consider alternating between summer and winter tires. You'll get the most benefits from each type of tire and ensure your safety in all seasons.
Your vehicle comes with all-season tires for a reason: They're adequate for typical driving as long as you don't plan on racing in the snow (which is a bad idea anyway). So the best tires for your Subaru depend on your driving habits.
Picking the right tires to handle snowy driving isn't a bad idea. Given their wide spaces in between their tread blocks, they make it easier to stick to the road. For your Subaru Outback, you may want to consider the Bridgestone Blizzak DM-V1 winter tires. These tires offer great handling and superior traction in the harshest winter environments, giving you the optimal road performance during snowy weather.
If you're looking for winter tires for your Subaru Crosstrek, the Michelin® X-Ice® Xi3 is a great option. These tires provide the necessary traction for even the most extreme winter conditions. These tires can even last up to 40,000 miles because they feature an interesting contact patch shape, which helps keep the tread even and long lasting.
Choosing the Right Tires for Your Subaru in Bloomfield NJ
Finding the right tires for your Subaru shouldn't be too hard because it's all a matter of preference. If you don't want to worry about changing your tires for the seasons, then the All-Season tires are the best bet. If you're looking for optimal performance during specific seasons, you may want to alternate between summer and winter tires to get the most out of your Subaru. If your Subaru is performance based, like the Subaru Impreza, you may want to swap out tires for the corresponding seasons.
Get more information about the tires available for your vehicle at Lynnes Subaru. Our service team has tire experts who offer a plethora of tire services in NJ and will be more than happy to answer all of your pressing questions so you can decide which tires are best for you. Give us a call at 888-876-4032 or contact us online to learn more today.