As the source of your vehicle's power, the battery starts the ignition process and is necessary for proper functioning. Without this power source, your vehicle simply won't operate.
To make sure you don't end up stranded in Bloomfield, NJ, you need to keep your battery in good shape. Car batteries naturally lose power after a few years (usually three to four). Your battery can give you several signs that it's nearing the end of its life, so you should always be on the lookout for them. 
Signs Your Battery Needs to Be Replaced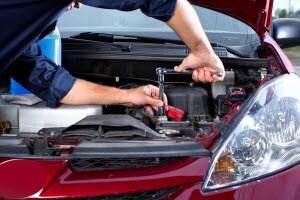 If your vehicle's electronics aren't working properly, usually this means that your heating and cooling system isn't working properly or that your audio system is malfunctioning. For the heating and cooling system, that can mean it's blowing out the wrong temperature air. And for the audio system, it's usually that the volume is quiet and won't turn up. You may also have trouble with your lights not being as bright as they usually are. 
Another common sign is that your vehicle doesn't start right away. With a properly functioning car battery, your vehicle should immediately start when you turn the key in the ignition. If your battery is dying, however, it may turn over several times without starting. Sometimes it won't start at all, and other times it will start if you try turning the ignition again. In either case, you need a new vehicle battery as soon as possible. 
How to Avoid Battery Failure
There's nothing worse than coming outside and realizing you've killed your car battery. But what happened? Most often, people forget to turn off their lights and their car battery dies as a result. Running this kind of electricity and others components, such as the radio, is the fastest way to drain your vehicle's battery. So just be sure to turn off all of the lights, the radio, and all electronic accessories before turning off your vehicle. 
What to Do If Your Car Battery Dies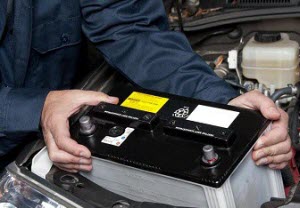 If your car battery dies, the only thing you can do is to get it replaced immediately. Without the battery, your vehicle won't function and you'll be left on the side of the road somewhere in North Jersey. You can get a replacement battery at your local battery repair center, Lynnes Subaru. You can either replace the battery yourself if you know what you're doing or we'll be happy to make the switch for you. It's a quick fix and you'll be out the door before you know it. 
Get your battery repair service at Lynnes Subaru today. We're conveniently located at 379 Bloomfield Avenue in Bloomfield, NJ, just minutes from Montclair and Clifton. Our service department is open Monday through Friday from 7:30 am until 6 pm and Saturday from 7:30 am until 4 pm. Give us a call at 888-876-4032 or schedule a service appointment online now.