Auto enthusiasts call certain cars "sleepers" for their mixture of approachable value, modest on-paper specifications, restrained designs, and blisteringly fun on-road demeanors. By these criteria, the 2017 Subaru BRZ is more than a sleeper; it's an unexpected shot of adrenaline in the middle of a nap.
The 2017 Subaru BRZ's 200 horsepower flat-four engine commands far more road presence than its numbers imply. Every voyage in the 2017 BRZ is nothing short of a blast, giving Bloomfield, Clifton, and Montclair drivers the full sensation for every crisp turn and rev-happy push of the gas pedal.
If they want a vehicle that's a blast to drive without the need to be pampered like some unapproachable exotic automobiles, they should read our full review, then visit Lynnes Subaru for a test drive inside a BRZ today.
Exterior Design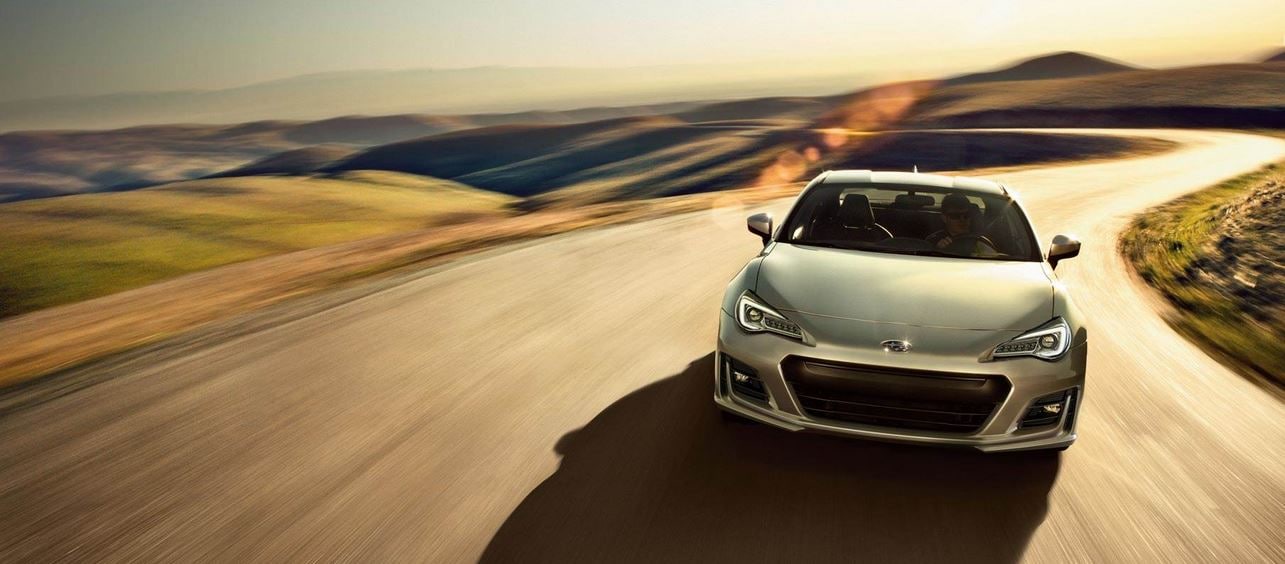 The Subaru BRZ demonstrates a refined design dictated as much by advanced platform engineering as subtle good looks. The sculpted long nose is not only attractive with its grille and swooping headlights, but it also serves to position the center of gravity for the BRZ right into the driver's seat.
A short rear overhang and a long wheelbase add to this design goal, and a gorgeously rakish canopy recalls certain two-door sports cars hailing from Germany. Subtle curvature, eye-catching LED head and tail lights, and a complex interplay of geometry are all guaranteed to solidify the 2017 BRZ as a classic hidden sports car gem for decades to come.
Subaru BRZ Performance
The Subaru BRZ can take off from 0-60 MPH in 6.2 seconds and run a quarter mile in 14.8 seconds, reaching 95 MPH by its end. The BRZ gladly accepts revs and provides its strongest push at a high 6,400 to 7000 RPM.
Handling is the BRZ's strongest suit, as the chassis and suspension have been precisely tuned to provide nimble, responsive turn-in ratios without any type of understeer whatsoever. Drivers who take their BRZ onto the track will be able to create slides in turns as the rear-wheel drivetrain and limited-slip differential gladly supply ample 0.90 g grip through even severe hairpins.
The 2017 BRZ provides improvements for those who want more control through a 6-speed manual transmission. Opting for a self-shifter bumps the total horsepower to 205 and the torque to 156 lb-ft. Those who prefer a 6-speed automatic can still dial in the perfect gear through the steering wheel-mounted paddle shifters.
Subaru BRZ Interior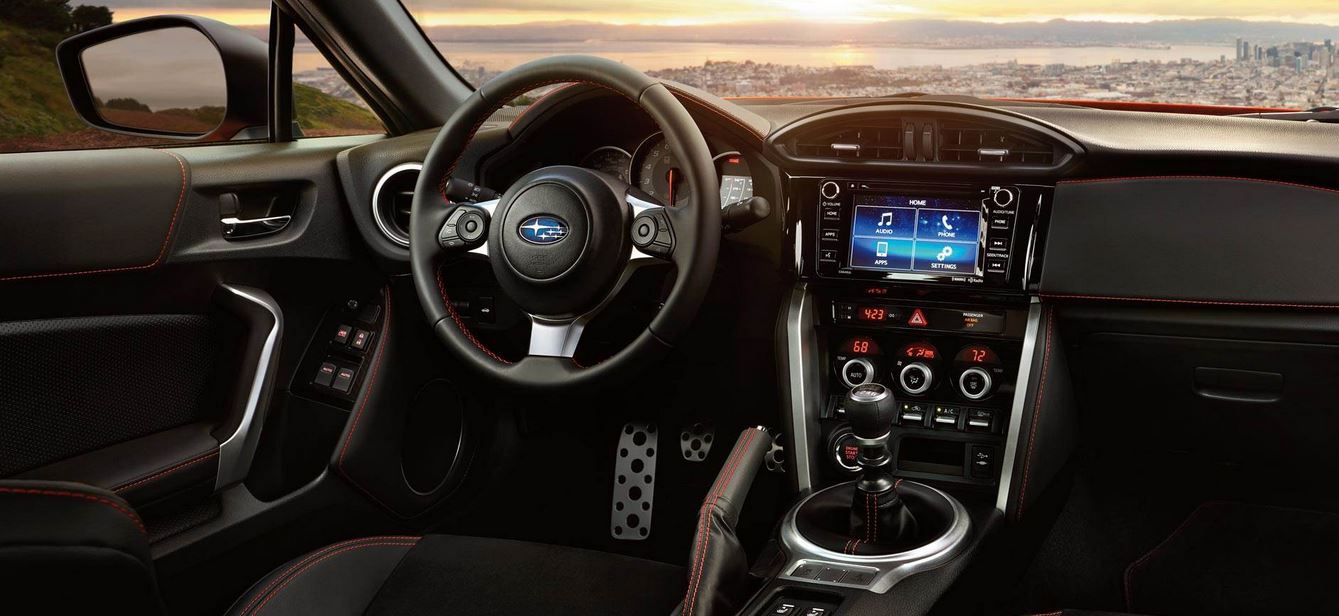 The interior of the Subaru BRZ reflects its dedicated approach to driving dynamics through race-inspired bucket seats and a no-nonsense dash layout. Retro-styled knobs and orange LCD readouts are complemented by a cutting-edge touchscreen infotainment system, giving everything you need within a few touches and without any showy frills.
Contact Lynnes Subaru for More Information
Bloomfield, Clifton, and Montclair drivers who are interested in learning more about the new 2017 Subaru BRZ can contact us today at Lynnes Subaru. We look forward to hearing from you!